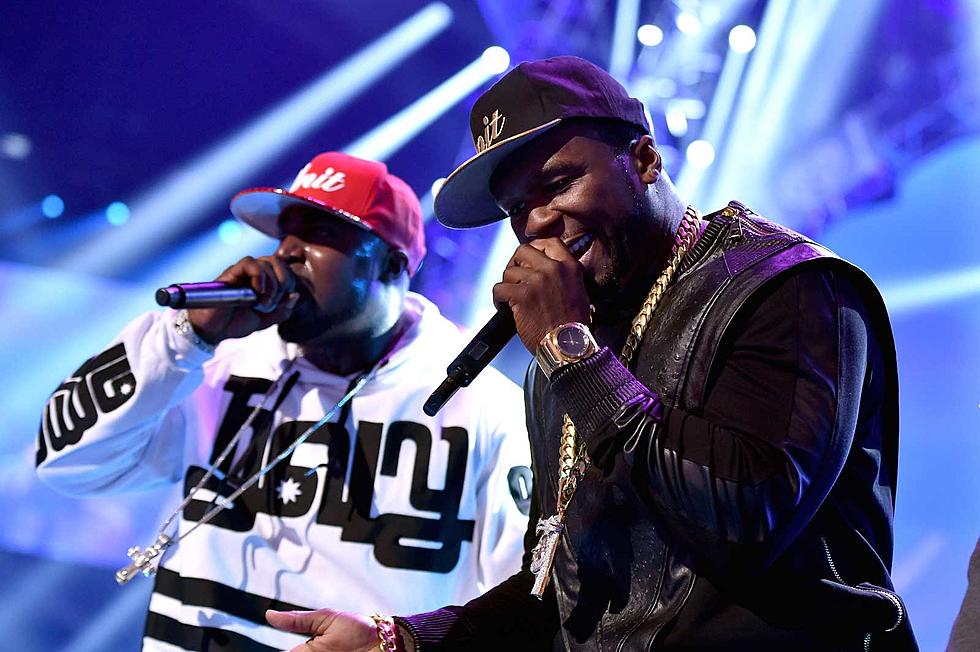 Young Buck Tells 50 Cent His Days Are Numbered
Kevin Winter, Getty Images
In an Instagram post he uploaded last night (April 30), Buck tells his followers that 50's got some trouble on the horizon.
"Now....Curtis./Kanan/Boo Boo/ @50cent You Know Your Days Are Numbered!!!!" Young Buck writes in his caption for the photo, which features a shot of himself on the set of his "Skyscrapers" video.
This news comes after 50 Cent and Buck engaged in a back-and-forth where 50 insulted the Nashville rapper for allegedly having an affair with a transgender woman. On Tuesday, 50 used his Instagram account to share the woman's alleged Buck diss track, which is a remix of Buck's 2004 tune, "Shorty Wanna Ride."
Last night, fans responded to the beef by launching a GoFundMe account to help Buck raise $300,000 to get off 50's G-Unit Records label. 50 quickly answered back by posting a link for the public to buy a T-Shirt featuring a screenshot page of the GoFundMe account emblazoned on the front.
Buck and 50's most recent online skirmish marks yet another entry into what's been an up-and-down history between the rappers. The two had been in G-Unit together since at least 2002, but 50 kicked Buck out of the group in 2008. By 2014, the two had reconciled and teamed up with the rest of G-Unit to release their The Beauty of Independence EP. Sometime between the release of a follow-up EP in 2015 and now, things went sour between the two.
See Young Buck's latest 50-directed IG post for yourself just below. You can take a look 50's T-Shirts dissing Buck beneath that.
See 65 Hip-Hop Albums Turning 20 in 2019