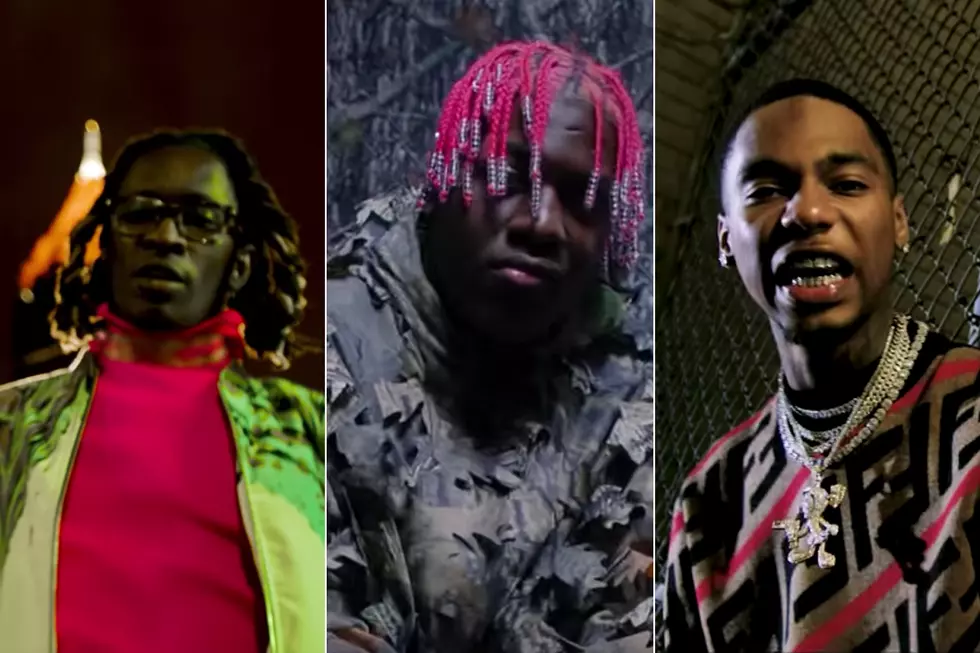 Young Thug, Lil Yachty, Key Glock and More: Videos This Week
Young Thug / lil Boat / KeyGlockVEVO
It's almost December, so that means we're fully into the holiday season. You know how the fourth quarter of the year goes when it comes to rap releases: fire everywhere. Expect plenty of new videos along with that. XXL has your back yet again, rounding up the new videos from this week. Enjoy.
Young Thug didn't really ease off the gas at all this year, with his YSL compilation mixtape, Slime Language, being a showcase of his friends. One of the best examples of this is the single "Chanel (Go Get It)" featuring Lil Baby and Gunna. The video is incredible, with special effects that have to be seen to be believed. When the video starts with a snake unwrapping and revealing Thugger in a chair, you know you're in for a ride.
Lil Yachty's latest album, Nuthin' 2 Prove, shows the Atlanta youth returning to just having fun with music and collabing with his friends. The newest video from the album is "Get Dripped" featuring fellow ATLien Playboi Carti. The visual is bright and crisp, with Carti playing with butterflies and Yachty trying his best to blend into a forest scene.
Key Glock is next in line at the Paper Route Empire, the label and crew famously led by Young Dolph. His mixtape, Glockoma, dropped last week, with a video for the song's intro track landing more recently. "Since 6ix" is about how long Glock has been getting money; the visual makes this clear, with all of the ice and luxury car flossing that occurs. Memphis is on the way.
"Chanel"

Young Thug featuring Gunna and Lil Baby

"Get Dripped"

Lil Yachty featuring Playboi Carti

"Shit Real"

Jay Rock featuring Tee Grizzley

"Live Up to the Hype"

Shy Glizzy

"Good Form"

Nicki Minaj featuring Lil Wayne

"Cops and Robbers"

J Stalin

"Whippin Foreign"

Ray J, Solo Lucci and Boosie

"Broken Bottles"

Benny The Butcher

"How I'm Coming"

Blake featuring YBN Almighty Jay

"New Hunnids"

Young Scooter featuring Gunna and Yung Bans

"What's Happening"

Yung Mal and Lil Quill

"Please Forgive"

Powers Pleasant featuring Denzel Curry, Idk, Zillakami, Zombie Juice

"Gunz N Butter" **(NSFW)**

A$AP Rocky featuring Juicy J

"Yosemite"

Travis Scott featuring Gunna