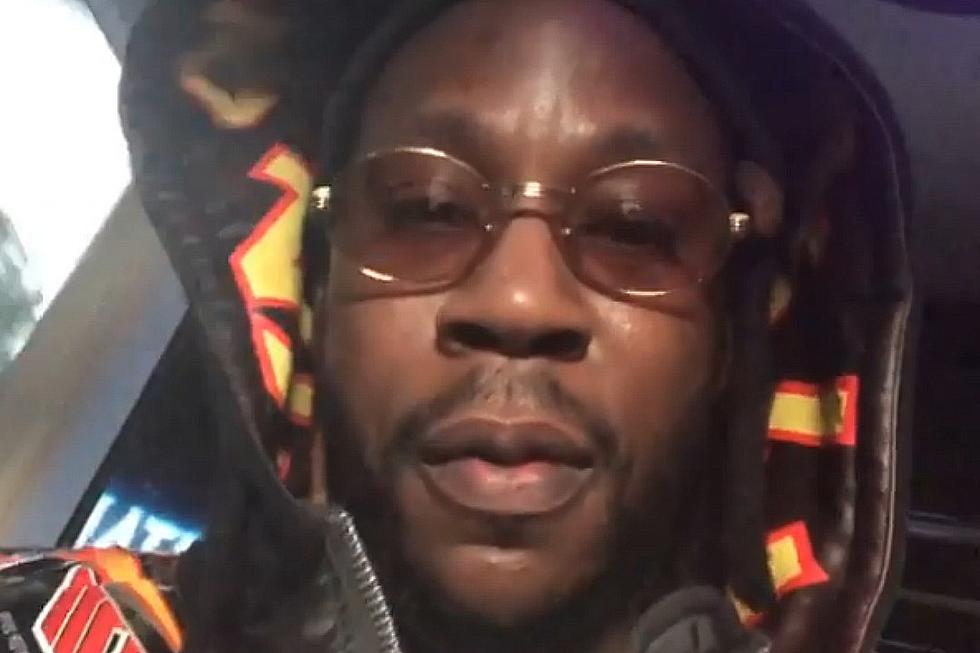 2 Chainz Denies Passing Out Onstage in Las Vegas
2 Chainz via Instagram
After seeing reports that he'd passed out onstage during a performance at Las Vegas' Drai's Beachclub & Nightclub this past Saturday night (Jan. 26), 2 Chainz has stepped forward to shoot down the claim.
"Y'all niggas on the internet'll do anything for anything," 2 Chainz begins in a video he uploaded to Instagram on Sunday (Jan. 27). "Why the fuck would I pass out and still rap? Last night in Vegas, some people threw money on the stage. I didn't like it so I pulled out 30 racks, laid down, fanned myself and rapped like the entertainer that I am."
The video 2 Chainz is referring to finds the rapper performing a song as he lays down onstage while fanning himself with a stack of. After the Internet believed he passed out, 2 Chainz, who was born Tauheed Epps, made sure his fans know that he drinks too much water for him to collapse onstage like that. Chainz, who recently made a foray into the marijuana business, also maintains he's not on any type of hard drugs that would cause him to fall in any way.
"I drink too much fucking water to fucking pass out," 2 Chainz continues. "I'm not on Drugs or none of that stupid ass shit you fucking stupid ass blogs and Internet who want somebody to be hurt."
Watch the clip of 2 Chainz laying down during his performance and his response to subsequent reports about the performance below.
See Photos of 2 Chainz's Different Looks Over the Years