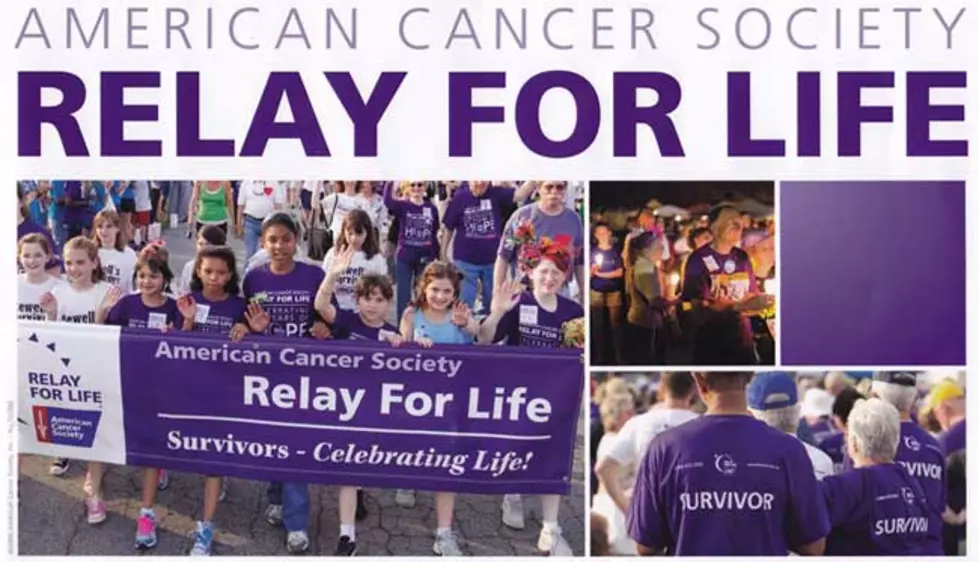 2017 Lake Charles Relay For Life
Relay For Life - American Cancer Society via YouTube
The annual Lake Charles Relay For Life cancer benefit, is drawing near.  It's a time where family, friends, and co-workers come together to raise money for cancer research.  A time where strangers, become allies fighting for one deserving cause.  Finally it's a time to honor those who've lost their battle, encourage those who are fighting the fight, celebrate with those who beat the disease, and an opportunity to participate in finding a cure.
Save the date!  Join the Lake City and surrounding areas at the 2017 Relay For Life , Friday May 19, at the Lake Charles Civic Center, from 6pm to midnight.  Whether you're walking for a loved one, yourself or just because, know that each step you take is making a difference.  There are many ways to join a relay.  Walk as an individual, run or organize a team comprised of family, friends, and neighbors by clicking here.  If you are a cancer survivor and want to walk in the Survivor Lap, click here.
If you can't attend this year's event, you can still help!  You can have a major impact, by simply making a donation.  Many local civic groups and organizations are doing just that, such as Queen of The South #14 OES.  They have joined others by sponsoring a team and set a goal for donations they hope reach, by asking members to give. To donate on their page click, here!  Other ways to get involved are to participate as a survivor or caregiver, volunteer the day of event, or become an American Cancer Society volunteer.  Lets come together and beat cancer forever!
Get cancer info, answers, and hope every minute of every day by calling             (800) 227-2345.