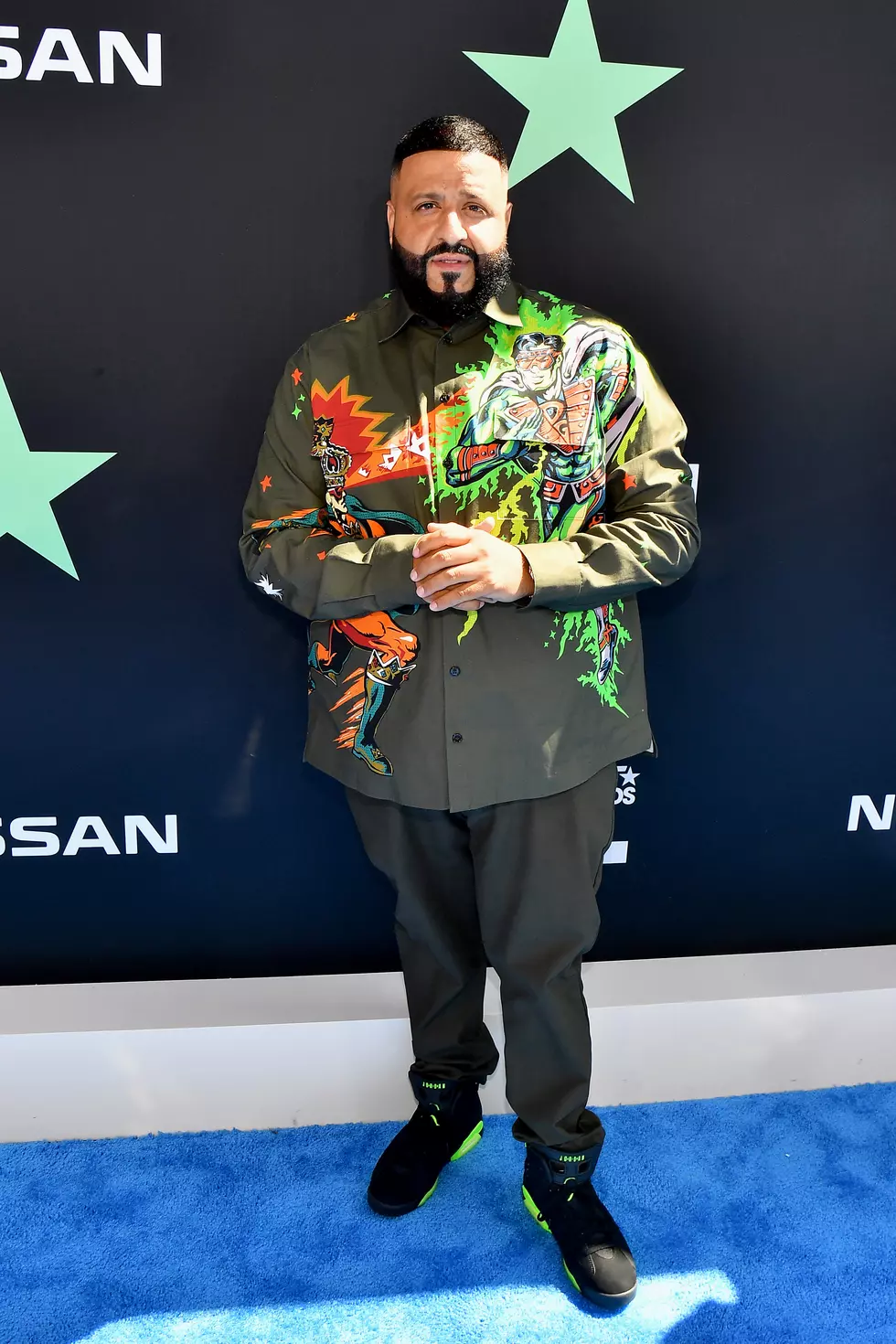 Jhene', French, And Dj Khaled Join Get #YOUnited Campaign
Paras Griffin / VMN19, Getty Images
The trio will support the campaign with proceeds from t-shirts sells for cancer research and vital resources like a 24/7 cancer helpline, providing free rides for cancer patients to doctor visits and wigs. The competitions is fierce and donations can be made directly to each team, or you can buy a T-shirt to help! Below is more details:
The singer/songwriter named her teame after her brother and said, "It's an honor to work with the ACS again." she added. "I wanted to create something personal for my 'Team Yagi-san' in memory of my brother and those affected by this disease. I partnered with my good friend Kerby Jean-Raymond to design something special."
The menswear guru also designed exclusive t-shirts for each artist in support of breast cancer patients, survivors and others affected by the disease.
The famous DJ/producer explained why he became an ambassador,"Someone near and dear to me was recently affected by breast cancer. He continued, "I had to step up and do my part to help those fighting this disease. We are all in this together. Let's make a difference." Also
The actress has dealt with the heartache that cancer brings in more ways than one. The disease has affected the lives of several friends, her aunt, even her mother who is a multi-cancer survivor. So this is an important cause for the star.
The rap superstar team-up with his friend and cancer survivor, Nalie Agustin for his team. Agustin an author/speaker, calls herself a Thriver instead of survivor and was Montana's inspiration behind the Unforgettable dance challenge. Montana said, "That's why 'Thriver' best describes her. This is my gift to her and the others out there living with breast cancer."