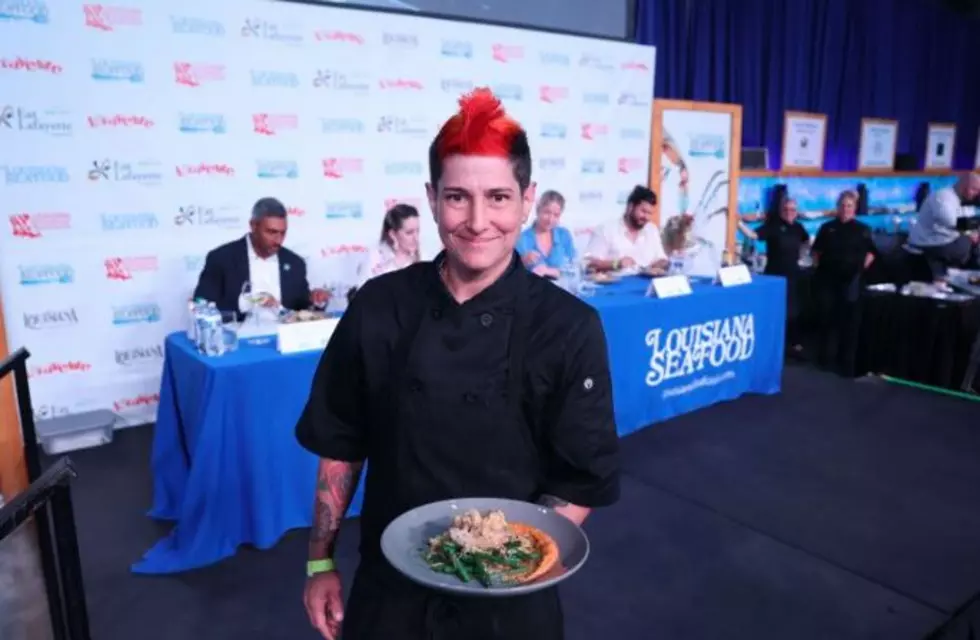 The 2023 Louisiana Seafood Cook-Off Will Be In Lake Charles!
staff
Louisiana is the largest commercial fishery in the United States, producing over 850 million pounds of seafood annually from the Gulf of Mexico. The Bayou State is only 2nd to Alaska for producing the biggest volume of seafood by state. The Louisiana Seafood Promotion & Marketing Board (LSPMB) wants to keep it that way!
The seafood industry is also Louisiana's largest employer, which is why it is so important to protect this industry. The LSPMB created the Louisiana Seafood Cook-Off in 2008 as a way of doing just that. This event not only helps to promote the world-class fishing industry in the state but also encourages consumers to buy Louisiana seafood.
For the last five years, the Seafood Cook-Off has been in Lafayette, but this year it will be in Lake Charles. The Golden Nugget Casino Resort (2550 Golden Nugget Blvd.) will host the 16th Annual Louisiana Seafood Cook-Off!  Mayor Nic Hunter will hold a news conference with special guests Louisiana Seafood Promotion and Marketing Board, Visit Lake Charles, Louisiana Lieutenant Governor Billy Nungesser.
The conference is scheduled for Tuesday, January 17, at 10 am at the Golden Nugget Chart House Seafood Restaurant. Mayor Hunter will announce plans for the 2023 Seafood Cook-Off and detail why the event moved to SWLA. Since 2008, this culinary throwdown has been at the top of professional chef competitions. Representing every corner of the state, Chefs from Louisiana put it all on the line to win bragging rights and the title of King or Queen of Louisiana Seafood!
Shouts out to the 2022 Queen of Louisiana Seafood, Chef Amanda Cusey! The Executive Chef at Lake Charles's The Villa Harlequin became the second woman in Louisiana to win the competition.
Registration is going on now for the 2023 16th Annual Louisiana Seafood Cook-Off! Chefs may apply to compete HERE. The entry deadline is at the end of the business day on May 15, 2023. Follow this event @LaSeafoodBoard on Instagram and Twitter. Stay in the know via the official Louisiana Seafood Cook-Off hashtag, #LASCO23, and online at LouisianaSeafood.com.
50 Most Popular Chain Restaurants in America
YouGov investigated the most popular dining brands in the country, and Stacker compiled the list to give readers context on the findings. Read on to look through America's vast and divergent variety of restaurants—maybe you'll even find a favorite or two.