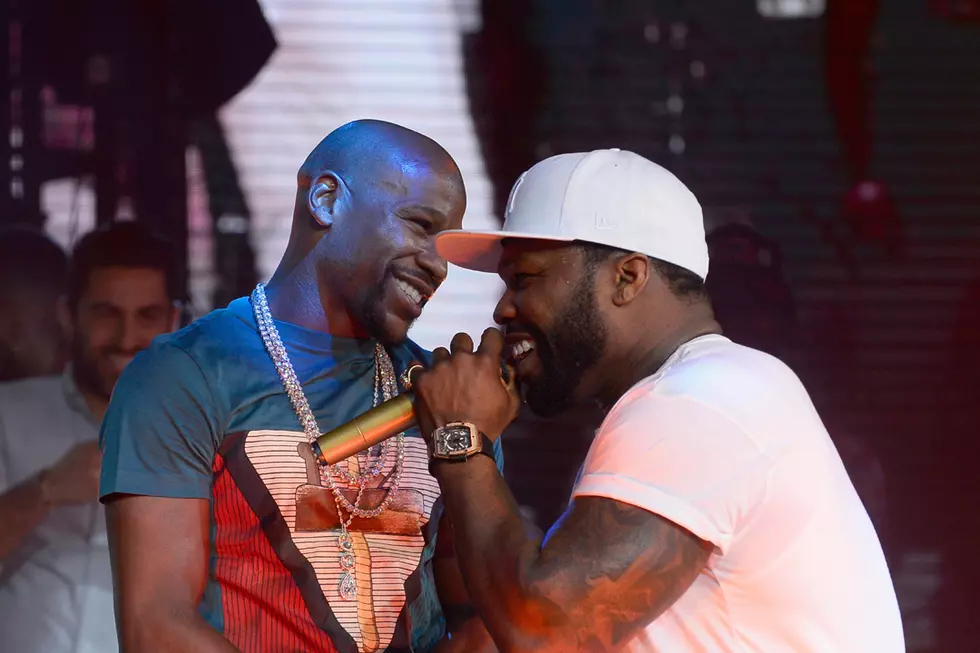 50 Cent Claims Floyd Mayweather Slept With Rapper Earl Hayes' Wife Leading to 2014 Murder-Suicide
Bryan Steffy/BBMA2016, Getty Images
According to 50, Hayes, a former artist of the boxer, called Mayweather Jr. on the day of the murder-suicide because he was confronting the fighter about sleeping with his wife. "Tell everybody why you was on FaceTime when he killed Stephanie and himself. Because he was confronting you about fucking his wife," 50 wrote in an Instagram post uploaded on Monday (July 23).

Sleeping with Hayes' wife wasn't the only allegation 50 Cent made in his Instagram post. The artist also claims Mayweather Jr. attempted to sleep with rapper P Reala's significant other, Jessica, but Reala didn't care.
"I watched you do some foul shit to Reala and he is your best friend," 50 wrote in the caption. "When he broke up with his girl Jessica, you kept her around, got her an apartment, bought her a car because you wanted to fuck her. Reala ain't sweat it."
50 also claimed Floyd was responsible for the murder-suicide in a separate IG post, where he wrote that the boxer has allegedly beat 11 women and caused two deaths. "He beat 50 men, 11 women and caused 2 body's keep calling me and I'm gonna show champ," the rapper posted.
Prior to 50 Cent's posts, Floyd had uploaded his own photo to IG, labeling 50 as a snitch. "The Biggest Rat Sweepstakes," the boxer wrote, urging fans to repost the photo of 50 Cent surrounded by rats to their own pages.
Check out 50 Cent and Floyd Mayweather Jr.'s Instagram posts below.
See New Music Releases for July 2018