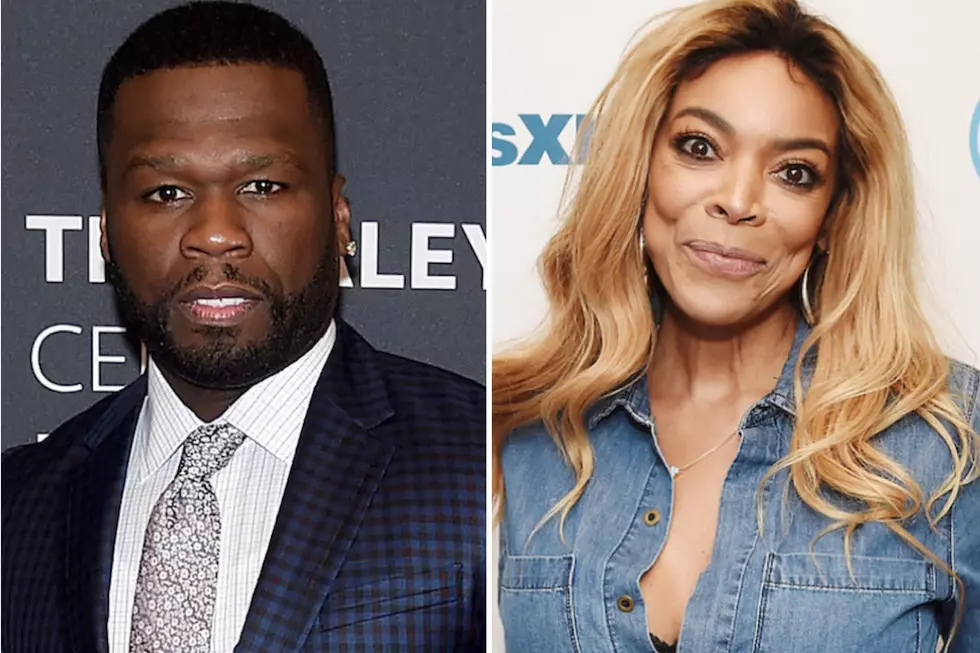 50 Cent Goes After Wendy Williams: 'You Ugly Motherf—er' [PHOTO]
Jamie McCarthy / Nicholas Hunt, Getty Images
50 Cent is back at it again. This time he's aiming his vitriol at Wendy Williams. On Friday (Oct. 13), the rap mogul jumped on his Instagram page and called the daytime talk show host an "ugly motherf---er."
Apparently, during her "Hot Topics" segment, Wendy criticized 50 over his estranged relationship with his oldest son, Marquise. This was in response to 50 Cent's post that he would throw a "child support release party," since he doesn't have to pay anymore now that his son is over 18 years old. Marquise shot back, "Damn, only if [your] new TV show [50 Central] was this funny."
Speaking on their father-and-son tiff (watch the video below), Wendy basically said that 50 should grow up and get a life. Of course, if you come at 50, expect slander to soon follow.
The "I'm the Man" rapper posted Wendy's unfortunate beach photo and wrote in the caption, "Wendy williams just told me to get my life together, SMH. Your husband is not a bad man. He deserve a side chick for talking to you, you ugly motherf---er. Focus on your own s--- bitch. Oh yeah we in club LUST tonight you're invited. LOL"
50 then later posted a photo of actor Ron Perlman as the grotesque beast in the '80s hit series of Beauty of the Beast. "Yeah bitch, you f---ing around in the wrong section. Every time you call me, I'm a show up."
Wendy Williams has not responded to 50 Cent, but we are quite sure she will have some words for the G-Unit leader on Monday's show (Oct. 16).