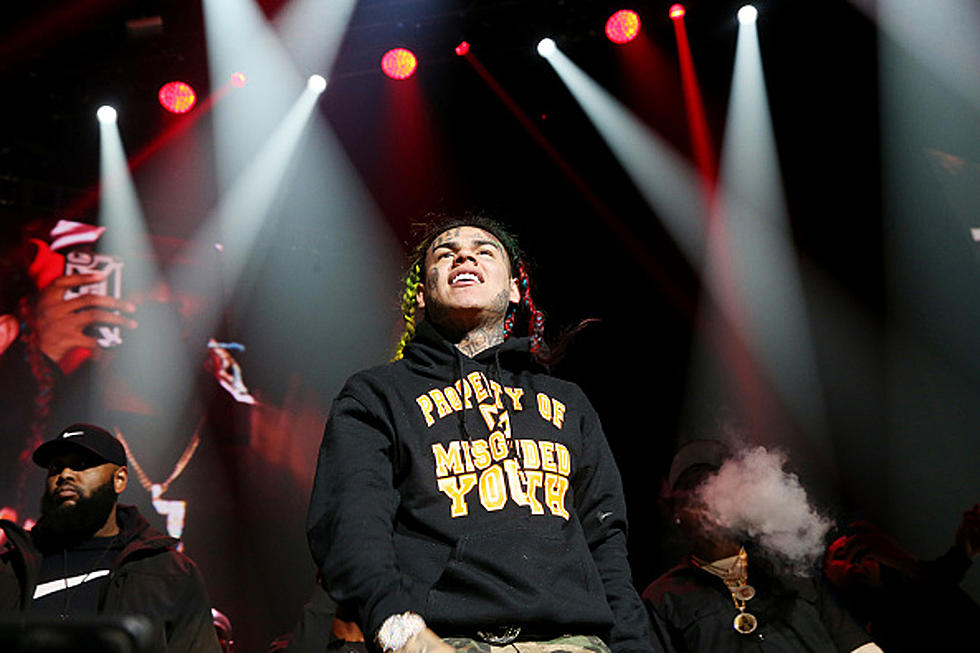 Former 6ix9ine Affiliate Arrested for Kidnapping Rapper
Bennett Raglin, Getty Images
In a report TMZ posted earlier today (Nov. 13), it was revealed that 31-year-old Anthony Jamel Ellison was arrested for his role in the assault and robbery of Tekashi. According to their sources, Ellison was indicted on one count of conspiracy to obstruct commerce by robbery, one count of obstructing commerce by robbery and another count of carrying a firearm to commit a crime.
In an interesting note, Ellison, who the celebrity news site says is a member of the Nine Trey Bloods, used to be a member of Tekashi's management team before the rapper blew up. TMZ's sources say that Ellison was upset with 6ix9ine because he didn't feel like he got paid enough for the work he did. Those same sources say he was fired after 6ix9ine's LAX brawl last February. According to records, Ellison is currently being held in Manhattan Correctional Center. His next court date is Jan. 8.
At the time 6ix9ine was robbed, it was reported that he'd been robbed of over $750,000 worth of jewelry. Speaking with Angie Martinez for an interview a short while after the robbery, the 22-year-old rapper explained that the robbers had purposely crashed into the back of a car he was riding in before pistol-whipping him and throwing him in the back of their car. After cruising for a while, he began to think about the way his fellow rapper XXXTentacion was shot and killed during a robbery the month prior.
"I'm just talking to God and I'm thinking about the whole X situation and I'm just like, 'Yo, do I really wanna lose my life right now just because I won't give something up?'"
At press time, it's unknown if another suspect has been arrested for this case.
See Photos of 6ix9ine on the Red Carpet and More