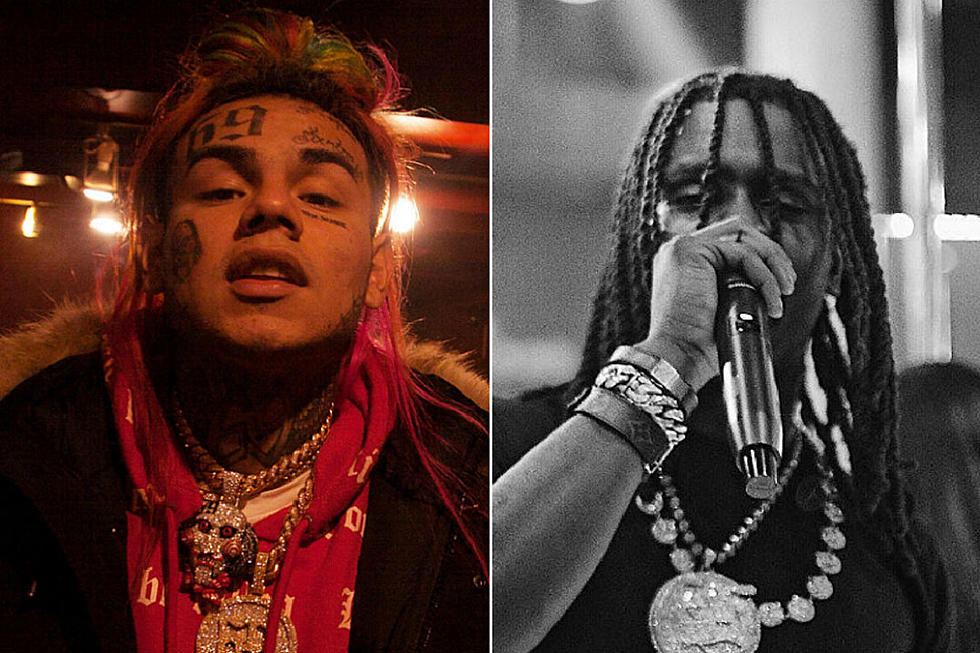 6ix9ine Under Investigation by NYPD for Chief Keef Attempted Shooting Incident
Johnny Nunez, Getty Images / Benny Flash
6ix9ine may have denied any involvement in the shooting of Chief Keef earlier this month, but the NYPD now wants to investigate if the "Gummo" rapper actually played a role in the incident.
While 6ix9ine was in Los Angeles at the time of the shooting, police are looking to see if the rapper has any connection to the two men who shot at Keef, TMZ reports. Authorities also want to know if 6ix9ine was responsible for ordering the shooting.
According to a June 18 report, police have two suspects thanks to surveillance video that shows the men following the Chicago rapper to the China Chalet restaurant and driving off in a Ford Econovan. The suspects then parked the van around the block of the hotel Keef was staying at and when he came outside, they fired shots.
Fortunately for Keef, the men missed hitting him with any bullets but were able to flee the scene in their van, which was eventually found in Brooklyn.
Following the shooting, Chief Keef's team gave a statement to XXL, confirming the rapper was in good condition. "Chief Keef, who was in New York for an event, along with his team and the other members of Glory Boyz Entertainment (GBE) that were traveling with him are safe," the statement read.
6ix9ine also spoke about the shooting days after it occurred, but in true 6ix9ine fashion, the rapper continued to troll Keef. "I guess Chief Keef—you know, he's a gangsta rapper. He promotes violence," 6ix9ine said. "I guess he has a lot of beef in these streets. I don't know who's he beefing with that wants to hurt him, but, it's definitely not me. I'm actually a fan."
See New Music Releases for June 2018