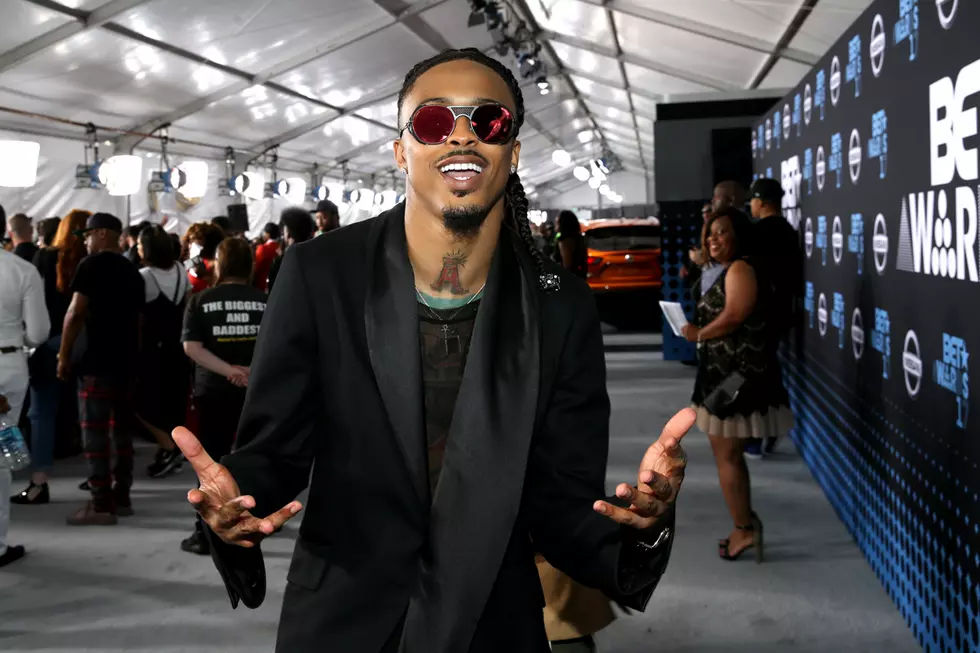 August Alsina Hospitalized After Losing Ability To Walk – Tha Wire
Bennett Raglin, Getty Images
Today in Tha Wire we are sending our very best wishes and prayers to R&B superstar August Alsina. The 26-year old New Orleans native was scheduled to perform the last day (Sunday July 7, 2019) of the Essence Fest, but had to be rushed to the hospital instead. Complex News reports the singer he woke up and and couldn't walk. On Monday July 8, 2019 Alsina posted a video to his IG page letting fans know what happened and apologized for missing the show.
In 2014 August was at the height of his career when he collapsed mid-performance and fell off the stage during his set in New York. The talented singer was listed in serious condition, and spent three days in a coma, bringing his first major tour to a screeching halt. The following day exhaustion and dehydration were named as the cause of his horrendous fall.
From that point it on August dealt with one thing after another concerning his health. In 2015 the singer told fans he was losing his sight and had to undergo several health related surgeries. It wasn't until he sat down with Jada-Picket Smith in 2017, that he admitted for the first time publicly, he was suffering from an Autoimmune Disorder and Liver Disease.
This young man has and is really going thru it. It is unbelievably heart wrenching to see and hear his painful journey. Struggling with constant health issues regarding this disease the amount of suffering he endures is unimaginable. Yet amazingly he finds the strength to keep his head up, and manages to push on. This year he did another interview with the Shade Room at his home. Below is that interview where he talks his addiction, painful upbringing, the disconnect with his mother, the loss of his brother to murder and more recently his sister to cancer, to now raising his nieces and more.
Wow. My head is literally spinning. All I can say is hold on my August! We are praying for your complete recovery and speedy return to gaining complete mobility back to your legs/body. May God bless and keep you...Amen. Get well soon warrior!