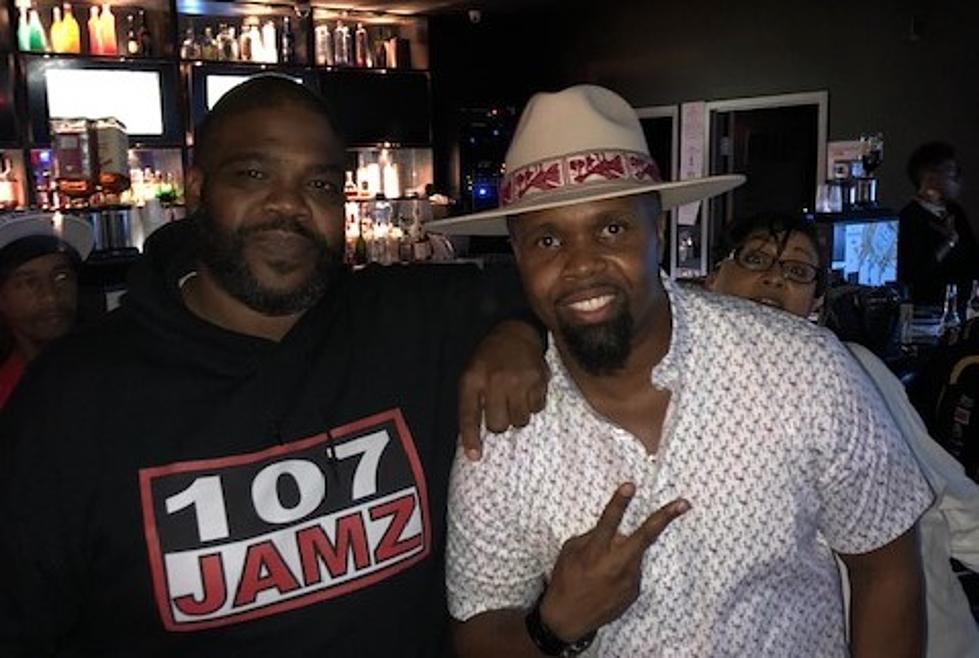 Bryson "Cupid" Bernard Shows How a Louisiana Son Took Over the World in New Book
Erik Tee
Bryson Bernard who you may know as singer Cupid is back in a major way. He just released his latest album "Capricorn 2" which is doing well on the charts and features heavyweights like Shirley Murdock, Raheem Devaughn, and more, However, he just released his first-ever book. That's right, you can now add Author to his title with the release of 'Trust Your Gift' An Interactive Guide To Achieve Your Purpose. This book was penned along with Best-selling Author Elvira Guzman.
The book touches on some of the hardships that Cupid had to deal with in his life including having medical issues and the ins and outs of the music industry. The book is truly a motivational guide as well for those interested in getting into the industry as a musician or even becoming an entrepreneur. Our friend Cupid has literally done it all and is someone you'd want to get the right points and information from.
Trust Your Gift is available now and I have to give major kudos to Guide as I have seen his rise from back in the early 2,000s to becoming a national superstar with one of the most popular line dances for family reunions ever with the "Cupid Shuffle"
Make sure you get a copy of the book, read it and pass it along or recommend it to someone who could use a little motivation in their life.
LOOK: 50 famous memes and what they mean
With the infinite number of memes scattered across the internet, it's hard to keep track. Just when you've grasped the meaning of one hilarious meme, it has already become old news and replaced by something equally as enigmatic. Online forums like Tumblr, Twitter, 4chan, and Reddit are responsible for a majority of meme infections, and with the constant posting and sharing, finding the source of an original meme is easier said than done. Stacker hunted through internet resources, pop culture publications, and databases like
Know Your Meme
to find 50 different memes and what they mean. While the almost self-replicating nature of these vague symbols can get exhausting, memes in their essence can also bring people closer together—as long as they have internet access.