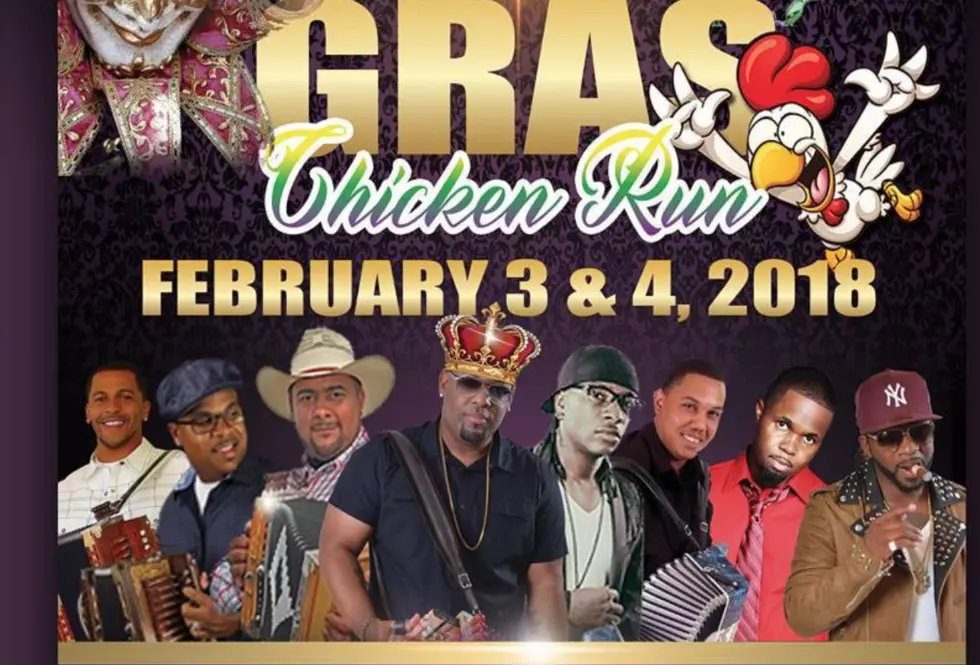 37th Annual Mardi Gras Chicken Run, Feb 3 & 4
Instagram.com/officialchrisardoin
It's that time of year again, the Mardi Gras Chicken Run returns for its 37th year! Can you tell we're excited?
On Saturday, Feb. 3, a party at the KPC Hall on Opelousas Street will officially kick off the chicken run, and on Sunday, Feb. 4, 2018, a parade kicks off from the Lake Charles Civic Center and ends back at the location with a huge concert inside the Civic Center Coliseum. Chris Ardoin, Keith Frank, J. Paul, Cupid, Tucka, and more are all set to hit the stage for the weekend celebration.
Get more details on Chris Ardoin's Instagram post below. To register, call or text 337.660.1050, or email lakecharleschickenrun@yahoo.com.