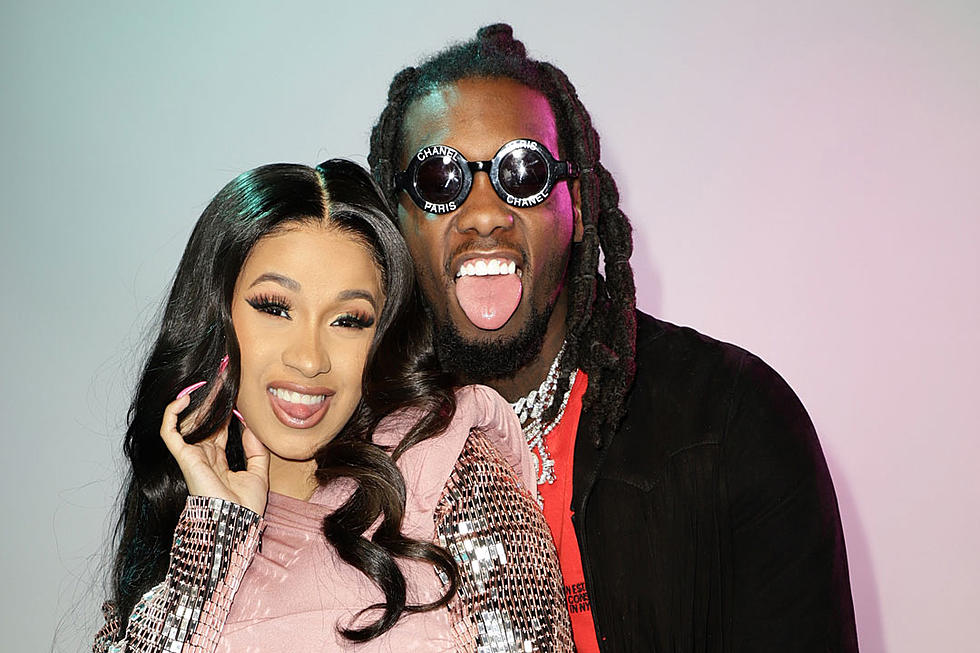 Two Bartenders Claim Cardi B Ordered Crew to Attack Them for Sleeping With Offset
John Parra / Telemundo / NBCU Photo Bank, Getty Images
Cardi B may want to prepare herself for some serious legal drama. According to two bartenders from the Angels Strip Club in New York City, Cardi B ordered members of her crew to attack them for allegedly sleeping with her husband Offset.
Bartenders Jade and Baddie Gi, who are sisters, claim that on Aug. 29, they came face-to-face with the Invasion of Privacy rapper when a group from Cardi's crew began throwing bottles and chairs at them, leading to serious injuries. While it was originally reported that Cardi didn't get physical, TMZ later reported that Jade and Baddie Gi claim Cardi threw at least one of the bottles at them.
The sisters have now hired attorney Joe Tacopina, who has represented Meek Mill. XXL has reached out to both Tacopina and Cardi's publicist for a comment. The lawyer is reportedly thinking about filing a lawsuit against Cardi and the others responsible for the attack and says Jade and Baddie Gi will file a police report and name Cardi as part of it.
Jade also says she has had issues with the "Bodak Yellow" artist in the past. The bartender claims Cardi has threatened her on Instagram, and in June, her and Baddie Gi came face-to-face with Cardi at an Atlanta hotel. At the time, the rapper supposedly accused Jade of sleeping with Offset, which Jade denies ever happened.
The bartender also revealed that on Aug. 15, five people associated with Cardi attacked her. During that incident, Jade claims she was punched, had her hair pulled and was hit with an ashtray.
See Cardi B's Different Looks in 2018