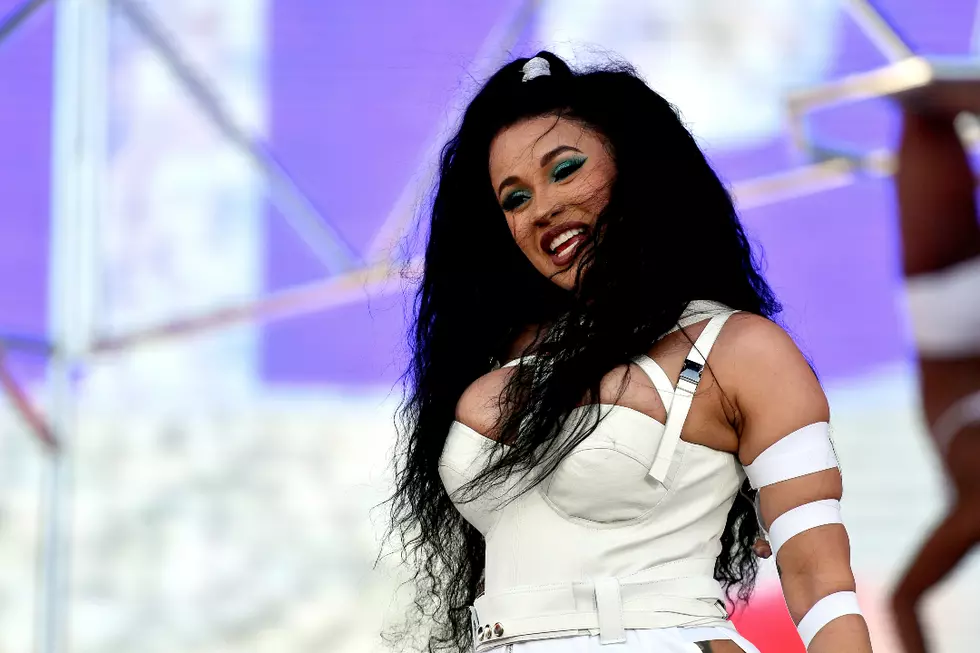 Cardi B Teases Release Date for New Project
Frazer Harrison, Getty Images
Look out world, Cardi B is back in the studio. That's a message that rang through loud and clear when the Bronx rapper addressed her new musical plans during a recent session of Instagram Live.
In the session, Bardi says she's wants to drop her new project on Sept. 1, and that it is set to include tracks that didn't make her debut LP.
"There's about five songs that I was supposed to put on Invasion Of Privacy but they didn't fit and make sense," she says. "So I'm gonna put it on this project that I really want to put out on Sept. 1, but I'm missing like four or five songs."
Cardi's latest update falls right into line with what she previously said about unloading some new music. Cardi give birth to her baby daughter, Kulture, just last month, explained to her plans to drop a new project this fall. As you can see, she's now listed Sept. 1 as the day she hopes to release it, though she admits her busy schedule and a lengthy list of features she has to complete as reasons her new drop could come later than expected.
"I got four or five songs I gotta finish for this project and I got like six features I still got to do," she says. Elsewhere in the vid, Cardi reveals that her Fashion Nova clothing line is supposed to drop this November after it was originally being scheduled for release in September.
Listen to Cardi speak on her plans for yourself below.
See Cardi B's Different Looks in 2018