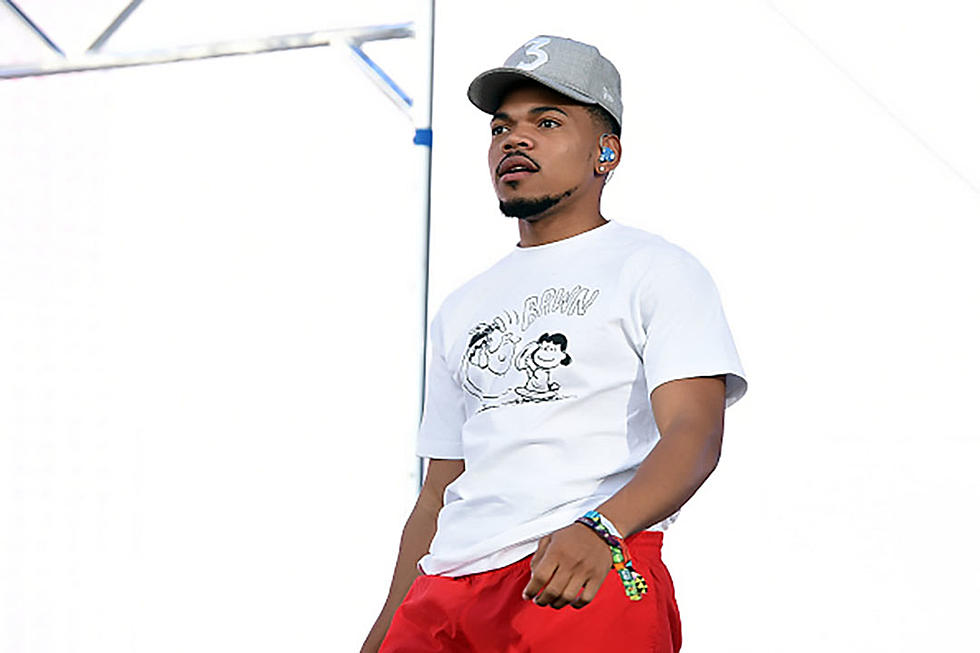 Chance The Rapper's 'Coloring Book' Album Surpasses 1.5 Billion Streams on Spotify
Kevin Winter, Getty Images
Chano noted the achievement on Friday (March 1). "I just went platinum on @Spotify 🙏🏾🙏🏾🙏🏾," he tweeted in response to a Chart Data post noting the accomplishment.
Chance The Rapper's Coloring Book was his last official solo project and dropped in May of 2016. The release features guest appearances from Kanye West, Lil Wayne, 2 Chainz, Young Thug, Lil Yachty, Jay Electronica, Future and more, and was spearheaded by the single "No Problem."
Chance is currently working on his new album. Last month his manager Pat Corcoran revealed the LP would be coming out this summer. Chance later confirmed the album release date on Instagram saying, "Life is good so you gonna get that shit when I'm ready. July though."
Aside from prepping a new album, Chance is also prepping to marry the love of his life Kirsten Corley this year. The couple held an engagement party in October that was attended by family and friends. Last month, Chano shut down Barneys in Chicago so his fiancee could go on a shopping spree.
Check out Chance's post about Coloring Book surpassing 1.5 billion streams below
See Photos of Chance The Rapper's Different Looks Over the Years