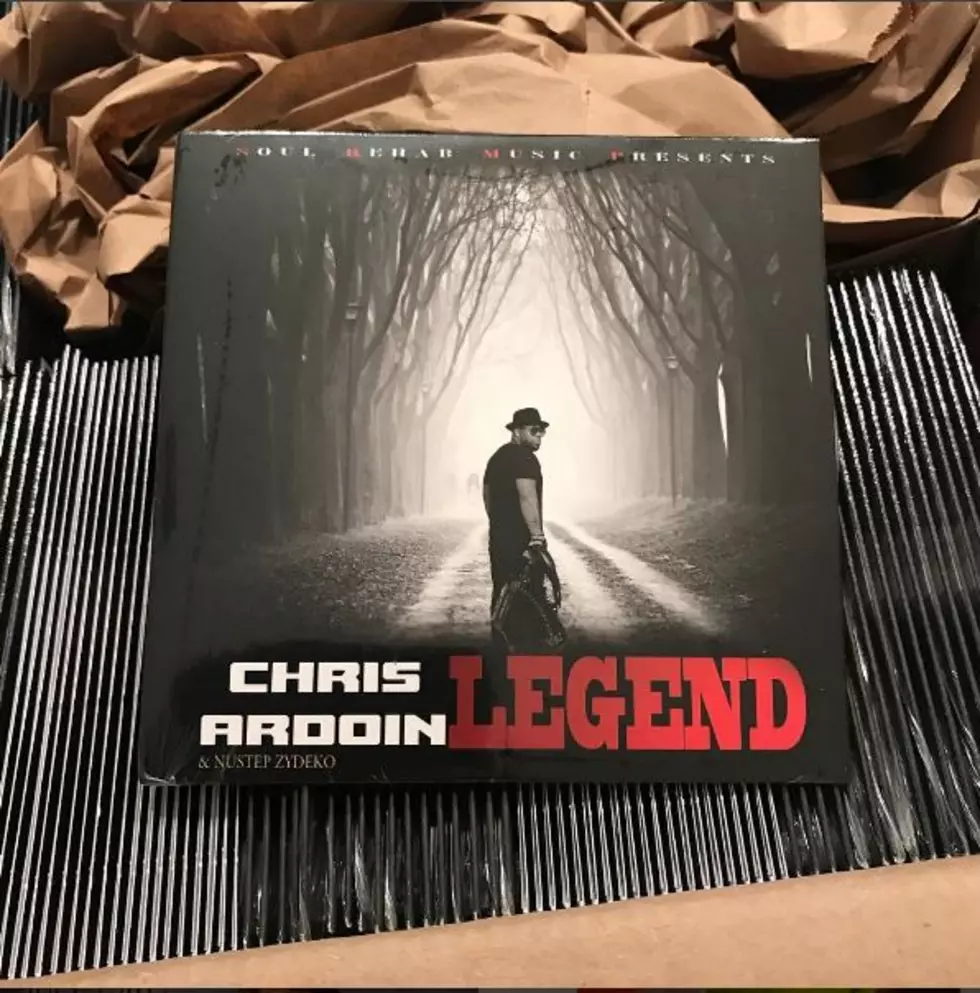 Chris Ardoin Drops Legend CD This Friday [PHOTO]
ErikTee
One of the rising sons when it comes to Zydeco music here in Lake Charles has got to be Chris Ardoin. He started off as the lead singer along with his older brother Sean Ardoin in Double Clutchin' back in the day. They had a sound that was unlike any other and had fans galore when it came to their shows.
The group eventually went their separate ways to pursue solo careers and the rest is history. While Sean has gone on to perform with others in groups and released some classic material himself. His younger brother Chris has not stopped and has released an album a year for at least the past decade. Well he has already started teasing the release of his latest album called "Legend" that will be dropping this Friday.
His last release was a live album and the one before that was more of the original zydeco that was a little more grass roots. It seems with this one he may be returning to club banging Zydeco that the newer generation has grown to love. There hasn't been an official new single, but if I know Chris like I do it will be a classic joint.