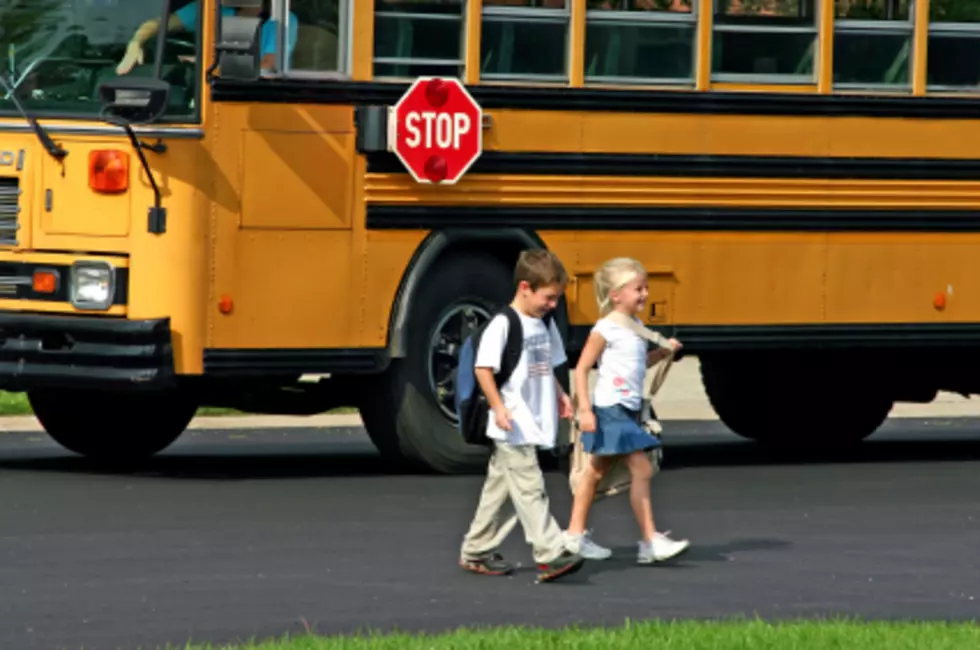 City of Lake Charles Addresses Student Safety While Crossing Streets
Think Stock
The City of Lake Charles is taking action along with assistance from local law enforcement agencies, the Calcasieu Parish School Board, and the Louisiana Department of Transportation and Development (DOTD) to ensure that when it comes to students in our city, they are safe while crossing streets "to and from school", said a media release.
On the morning of Thursday, March 22, two Barbe High School students were struck by a car while crossing the street to class. Though they suffered non-life-threatening injuries, it's an issue that needed to be addressed, especially considering additional influx of pedestrian related accidents in the Lake Area over the couple of years.
"The safety of our children is paramount, and crossing streets to and from school is a necessity for many youth in our community," said Lake Charles Mayor Nic Hunter. "We realize that the solution to this issue rests not only with government, but also with citizens. Driver and pedestrian education has to be a key component if we truly wish to approach this issue fully."
The City requested back in February that DOTD "begin procedures for consideration of pedestrian crosswalks and signals at the intersection of McNeese St. and Nelson Rd. to ensure children's safety when crossing lanes of traffic on Nelson Rd. DOTD will install pedestrian signal heads and push buttons at the intersection."
"The City is installing sidewalks from Barbe High School east to Nelson Road on the north. Further, the Lake Charles Police Department will provide a motor officer visible near school zones during pickup and dropoff times, when units are available."
As they work to improve crossing safety at all area high schools, Mayor Hunter also made it clear this isn't a "one-time quick fix," stating "We can't simply make one improvement to a cross walk and forget about ongoing safety the next year."
In addition to providing safer crossing for our students, we should  ask drivers in Southwest Louisiana to be better drivers as well, especially in school zones. I know it isn't everyone, but there are some terrible drivers in our state in general, which is to blame for our insanely high insurance rates. Watch out for pedestrians and cyclists especially.