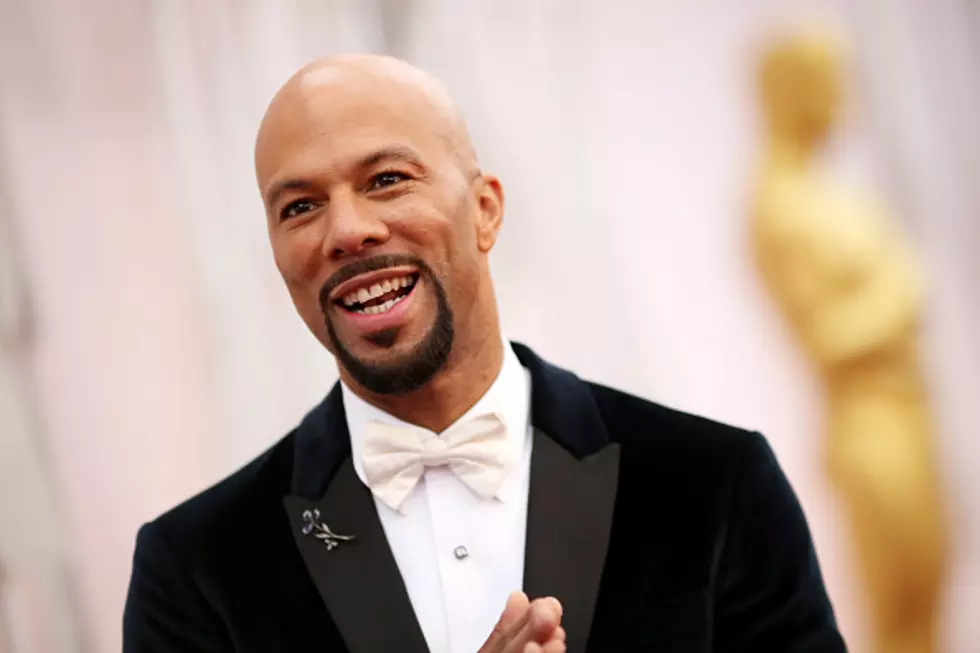 Common Inks A 2-Year Deal With HBO – Tha Wire [VIDEO]
Common
Rapper/actor Lonnie Rashid Lynn, best known as Common, is making acting his #1 priority these days.  The Chi-Town MC has several staring roles lined-up, see we're going to be seeing a lot of this brotha.  One of which he'll play opposite Keanu Reeves is the sequel to last years box office hit, John Wick 2.
Look for the thrilling action flick to hit theaters in 2017.  The Oscar-winning rapper-turned-actor will also join the all-star cast of Suicide Squad, featuring Viola Davis, Will Smith and DC Entertainments super-villains.  
That's gonna be crazy!  The good news is, we only have to wait a year for this one. The Suicide Squad will hit theaters August 5, 2016.  If that's not enough, AllHipHop reports Common is producing a "coming-of-age" drama for Showtime. No title just yet, but I'll keep you posted.
In the meantime following in the footsteps of rap pioneer Russell Simmons, Billboard reports, the Hip Hop legend is also going to be working with HBO.  Common's Freedom Road Productions made a 2-year agreement with the network that will guarantee them, first-look rights to develop any project he creates through his company.
Common's filmography is quite extensive with movies like American Gangster, Selma and several others, he's proven he's got some staying power in Hollywood. He's got his hands in everything.  Speaking of which, look for Common to perform in the live adaptation of The Wiz on NBC this December.
Finally, Nicki Minaj is no long the only female rapper making headline. Missy Elliott is official back. Ms. Supa Dupa Fly gave sneak preview of what's to come during Monday Night Football's halftime show.  Missy's new single, WTF (Where They From), is the lead-off single from her first album in 10-years.
The full length single of "WTF (Where They From)" will make it's debut on November 13.  In case you missed the snippet, take a listen below. Plus catch a glimpse of the forthcoming music video as well.
For even more entertainment news, LISTEN LIVE to Tha Wire on The Peoples Station 107 Jamz every weekday, twice a day at 12:50 p.m. and 3:35 p.m.