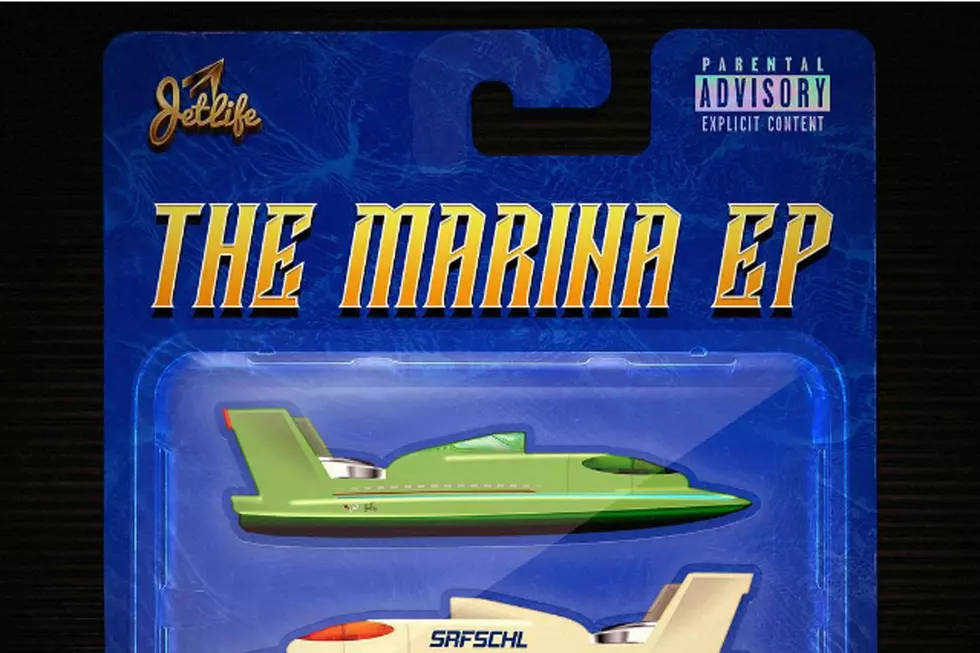 Currensy Shares Cover Art and Release Date for 'The Marina' EP With Harry Fraud
Curren$y
It looks like Curren$y and Harry Fraud's new tape is coming pretty soon. Today (May 8), the New Orleans rapper revealed both the cover and release date for The Marina EP, a new joint project from Spitta and the acclaimed producer. It drops May 30.
In an Instagram post he uploaded Tuesday, Spitta unveiled a snippet of a new song featuring himself and Action Bronson. In the clip, we can hear some of Bronson's typically fantastical bars in full effect.
"It's the age of Sagittarius, archers on chariots/Large money hang in the balance, like the intercontinental belt of Summerslam," he spits on the cut. The track sounds fire, and naturally, Harry Fraud's sound meshes with both artists very well. Curren$y spits just a bit later, but we only hear a bar or so. We're wondering what the rest of the track sounds like, but it should be here soon enough.
This news comes just about a week after Spitta announced his new collaboration with the folks at Reebok. This one's for a shoe called the "Jet Life" pair, and they definitely have the power to enhance any fit. Spitta's into a little bit of everything these days, and we can't knock his hustle.
Respect Curren$y, and check out a snippet from he and Harry Fraud's forthcoming joint EP below. Listen to his Parking Lot Music EP while you're waiting for The Marina.
Check Out the 2018 Hip-Hop Music Festivals You Need to See