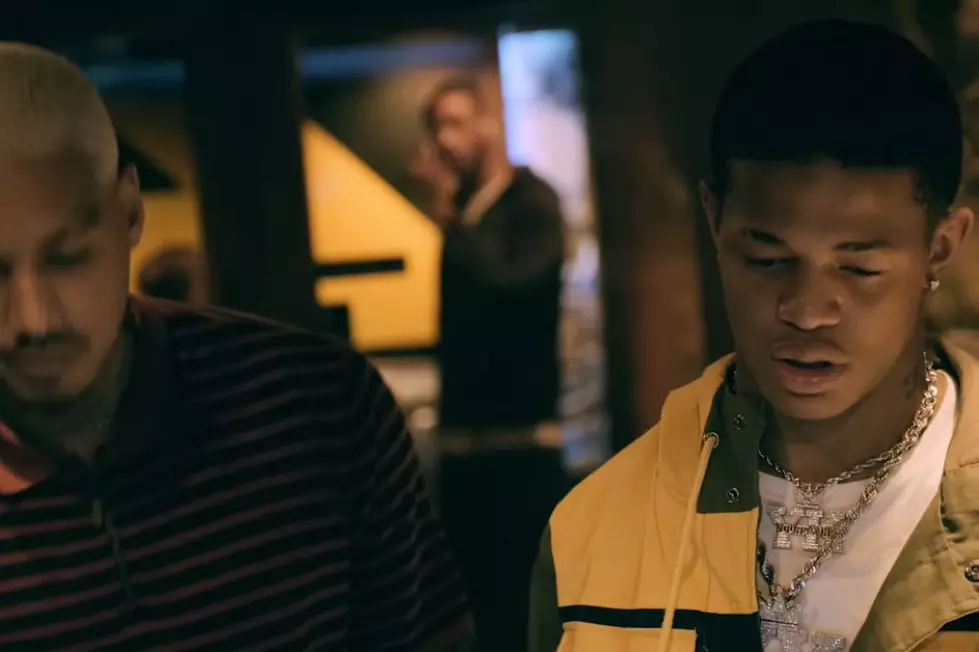 Def Jam Unloads First Episode of 'Undisputed' Docuseries, New Compilation Album
WORLDSTARHIPHOP via YouTube
The docuseries highlights the six-day rap camp Def Jam execs Steven Victor and Alexander "AE" Edwards put together earlier this year. In the doc, we see 17 of the label's newest signees coming together to create the project.
In episode one, we meet Cleveland, Ohio newcomer YFL Kelvin, Harlem newcomer TJ Porter and Florida crooner YK Osiris, whose single, "Worth It," has already seen some success with the label. As we watch the guys hit the studio in Los Angeles, we learn a little about each of their stories and why they were chosen to be on the roster of such an iconic record label.
"I love Kelvin because he makes the kind of music I listen to," Victor says of the Cleveland spitter. "So he's one of the artists that I signed because I personally just love it."
"He's like a new-age, modern-day Hot Boy," AE adds.
Elsewhere in the episode, AE explained the thought process behind the six-day session.
"This is bigger than music. It's about energy," AE explains. "This is us taking the new wave—all the young, undisputed, untamed artists—young kids, young niggas, young queens, young women and putting them in the jungle with booths in it. And we gon' see who eat and who get full and who stay hungry and who willing to scrap for that shit!"
"We want all the new artists to push each other to finish this album," Victor chimes in. "Like, it's always good to have competition."
From that rap camp came Def Jam's Undisputed album, which was finally released today. The new project features 15 tracks and focuses on the contributions from YK Osiris, YFL Kelvin, Bernard Jabs, S3nsi Molly, Lil Brook, TJ Porter, PVRX, Nasaan, Fetty Luciano, Landstrip Chip, Billz, Sneakk, Lul G, Dominic Lord, Striiipes, Ashton Travis and Nimic Revenue. Tyga, Rich The Kid and YG also make appearances—the former coming as no surprise, as he's best friends with AE, who also stands as the president of Tyga's Last Kings imprint.
"When you're building a team, you hope that they want it for themselves as bad as you want it for them," AE says of the new faces on the roster. "And the ones that want it the most are gonna be the ones that show up and they're gonna force the focus. And our goal is to get them all to tap into their full potential."
You can find out more about the future of Def Jam by checking out the Undisputed album and the first episode of the docuseries for yourself below.
Here's the Ultimate Guide to Rappers With Acronyms in Their Name