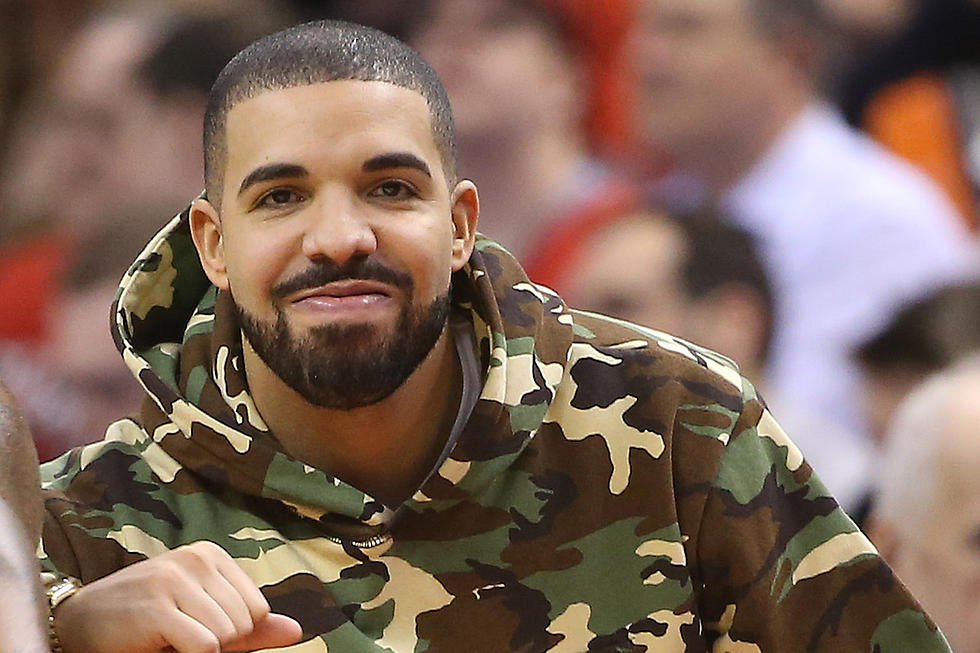 Drake Crowned IFPI Global Recording Artist of 2016
Tom Szczerbowski, Getty Images
Drake is still winning in 2017. The Toronto rap star has been crowned the IFPI Global Recording Artists of the Year for his music achievements in 2016, according to Billboard. This prestigious honor salutes artists for their record-breaking physical sales, downloads and streaming within the past year.
"I'm delighted to be able to honor Drake as the IFPI Global Recording Artist 2016," said IFPI chief executive Frances Moore in a statement. "Drake's phenomenal success reflects how deeply his unique sound appeals to an enormous global audience. The Global Top 10 list features a number of amazing artists, and the variety and vibrancy of their art speaks volumes about the exciting state of music today."
The late pop icon David Bowie came in at No. 2 on the IFPI's annual Global tally, due to his final studio album, Blackstar, which dropped two days before his death in January 2016. The late and great Prince also graced the chart, coming in at No. 9. Of course, the Purple One's untimely death sparked a rush of fans streaming his music and purchasing physical copies of his albums. Finally, Drake's good friend, The Weeknd, round out the Top 10 Global list, finishing at No. 10.
Check out the list below.
IFPI's Top 10 Global Recording Artists of 2016
1. Drake
2. David Bowie
3. Coldplay
4. Adele
5. Justin Bieber
6. Twenty One Pilots
7. Beyoncé
8. Rihanna
9. Prince
10. The Weeknd