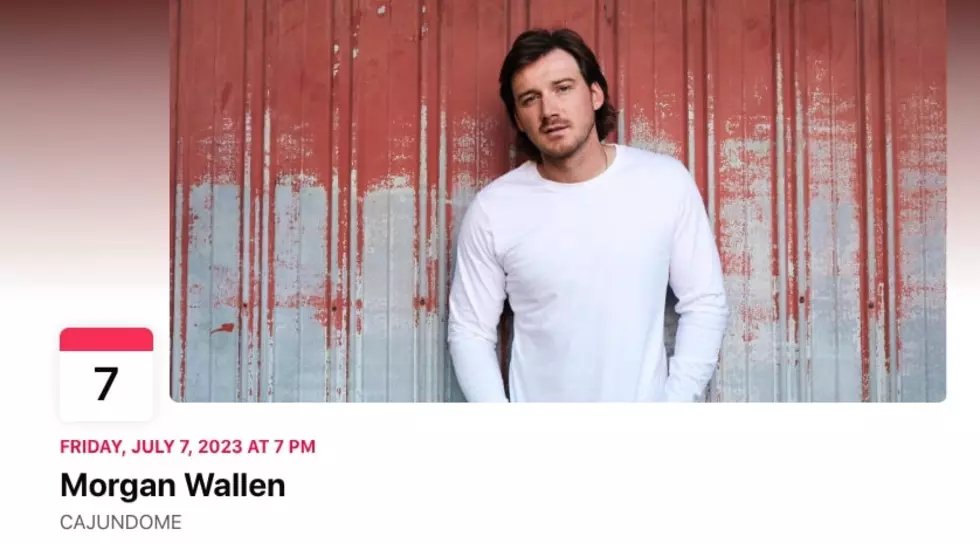 Facebook Post About Morgan Wallen In Lafayette False Information
FAKE, Country Music Concert and Festivals
Over the weekend, a post kept getting shared that originated from the "Country Music Concerts & Festivals Page". I won't tag the page because it just looks so "spammy" and fake. The site posted that Morgan Wallen would be returning to Lafayette on July 7 of next year, but there's no real way to see about tickets.
This same group posted about a Geroge Strait concert a few years back about him playing in Houston, but it was also false. What are they gaining by it? I really don't know for sure. They don't like you to an actual site about where to purchase tickets. I am just assuming they're using it to either troll random fans, or use it to start Phishing for Facebook info. Either way, it's totally fake.
After checking the actual Morgan Wallen website, the few dates he has already released put him nowhere near Louisiana during that date that is being advertised. I will also mention that other dates in other areas have him literally having to be on both sides of the United States at the same exact time and date. So, yea, I would say it's fur sure a hoax, and don't fall for this dumb stuff.
After Elizabeth II: Who is in the royal line of succession?
Stacker
compiled a list of 20 members of the royal family and their respective positions in the line of succession, using information from the
official website
of the British royal family and various media sources.