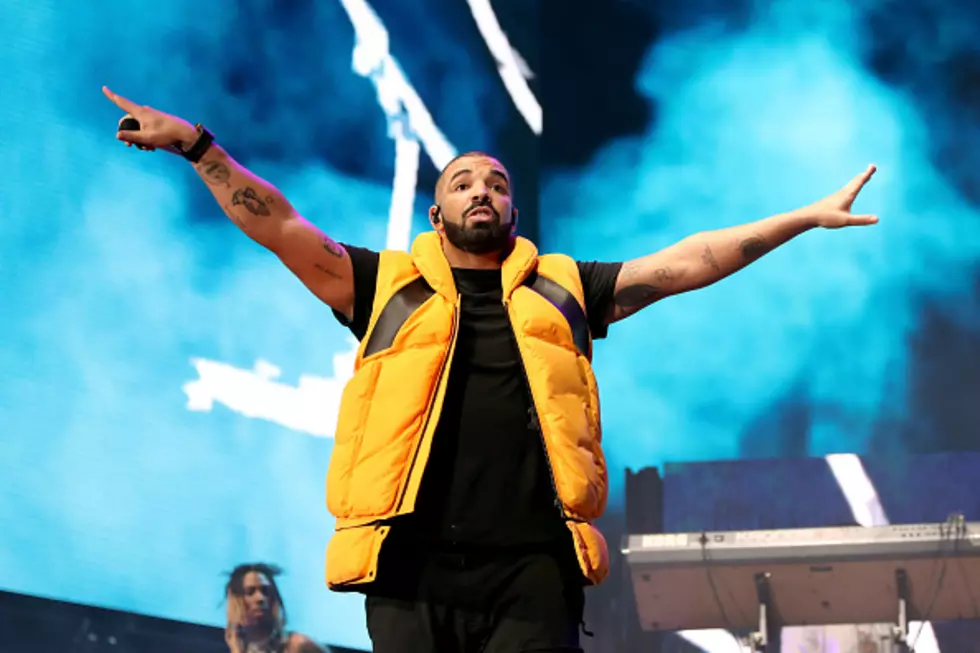 Fan Breaks In Drake's House, Get's Caught Drinking Soda In A Bedroom – Tha Wire
Christopher Polk
Today in Tha Wire first Drake has a former stripper, turned model blasting him on Instagram claiming the star knocked her up.  Now he's got women breaking in his house to wear his clothes and drink his soda?!?!  Ya.  In a bizarre turn of events 24-year old Mesha Collins, broke into the stars crib in the gated community of Hidden Hills.  Hell it wasn't that gated or hidden, unless the lady lives within the exclusive L.A. neighborhood.
Anyway the incident happened a couple of weeks ago, where TMZ reports Ms. Collins was discovered by one of Drizzy's employee's.  At the time, Drake wasn't at home and that was probably a good thing.  A person from his entourage actually caught the woman in a bedroom, wearing one of his hoodies.  If that's not crazy enough, she must have been very thirsty because they found the chick was surrounded by opened Fuji water, Pepsi and Sprite bottles!
The Los Angeles Daily News reports Drake's people called 911 immediately.  Sgt. Matthew Dunn, with the Los Angeles County Sheriff's Department, was one of the first to arrive on the scene.  He stated the property manager confronted Collins, and asked her what she was doing in the house.  She responded that she was given permission to be there.  Of course, that was not the case.
Sgt. Dunn told the Daily News deputies didn't know how she got into the house, however beings there were no signs of forced entry she probably walked in through an unlocked door. Collins is obviously suffering from some type of mental ailment.  Nonetheless was arrested and charged with residential burglary.  At last word she is still in custody, but probably not for long.
TMZ reported Drake's legal team was contacted by the L.A. D.A.'s office in regard to pressing charges, but the rapper/singer was is not interested in prosecuting the woman. Drizzy reportedly said he's not trying to have a role in making someone in need of mental help a felon and sending them to jail.  The star felt it wasn't that serious.  Besides no one was hurt, and the woman didn't break, or take anything of any value.
This is still a felony crime.  Authorities say when someone breaks into a home and takes anything, no matter how big or small, it's a felony.  While that may be true, Drake refuses to cooperate.  So looks like this case is closed.  Wow!  This has been a hell of a month for the star.
Of course if any more details come from this story, I'll be sure to bring you the scoop.  Meanwhile tune in for Tha Wire, every weekday on The People's Station 107 Jamz.