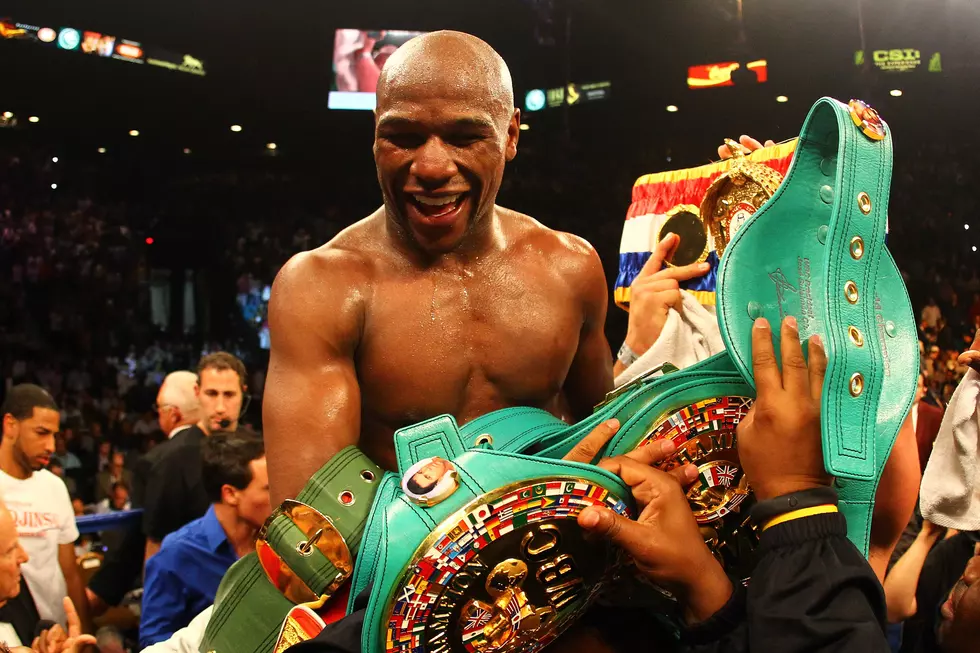 Floyd Mayweather Jr. Tops Forbes List Of Highest Paid Athletes — Tha Wire
Miguel Cotto v Floyd Mayweather Jr.-getty images
They don't call him "Money May" for nothing and in spite of his recent legal issues, he pulled in some serious cake over the last 12 months.
Over the last year Mayweather has made more money than any other athlete on Forbes "top 100" list.  How does Forbes get these figures?  By calculating salaries, bonuses, prize money, endorsements, etc. between June 2011-June 2012, less taxes and agent fees.
Ironically, out of 100 athletes only two woman made the cut, those being Maria Sharapova who ranked #26 on the list earning 27.9 million.  Maria also happens to be the #1 ranked tennis player in the world right now too.  The other female to make the cut is Li Na who comes in at #81 with earnings of 18.4 million.  The win in Paris in 2011 made her the first Asian player to ever win a singles Grand Slam event.
Today in Tha Wire find out how Floyd Mayweather beat out Peyton Manning, Manny Pacquiao, Lebron James and Tiger Woods to be the highest paid athlete in the world.  For today's juicy details press play now to hear Tha Wire: