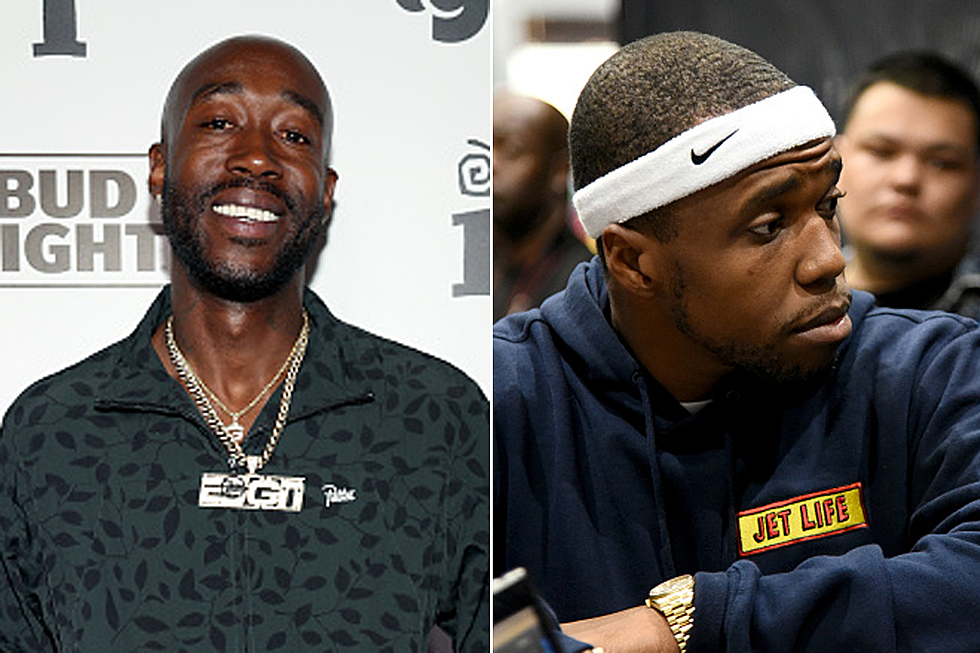 Freddie Gibbs and Currensy to Drop Joint Album 'Fetti' on Halloween
Cassidy Sparrow/Brandon Williams, Getty Images (2)
More than a year-and-a-half after originally teasing the project, it looks like Freddie Gibbs and Curren$y will finally be teaming up to drop their collaborative album, Fetti. Both artists confirmed the release via social media yesterday (Sept. 26) and revealed that it would be dropping on Oct. 31.
A clip shared on Instagram by Curren$y opens with a Netflix-inspired logo reading "Jetflix," then goes on to show a FaceTime conversation between himself and Freddie in which they're discussing what's left of the project to finish. At the time, apparently, Freddie needed to finish up "the R&B joint" and the interlude. He added that Alchemist would be needing a file—hinting at some solid production on the project.
Freddie Gibbs, for his part, shared a livestream teaser of presumably what we can expect from Fetti. It's sounding pretty dope.
Check out their social media posts teasing the Fetti album below.
See 63 Hip-Hop Artists Who've Gone Gold in 2018