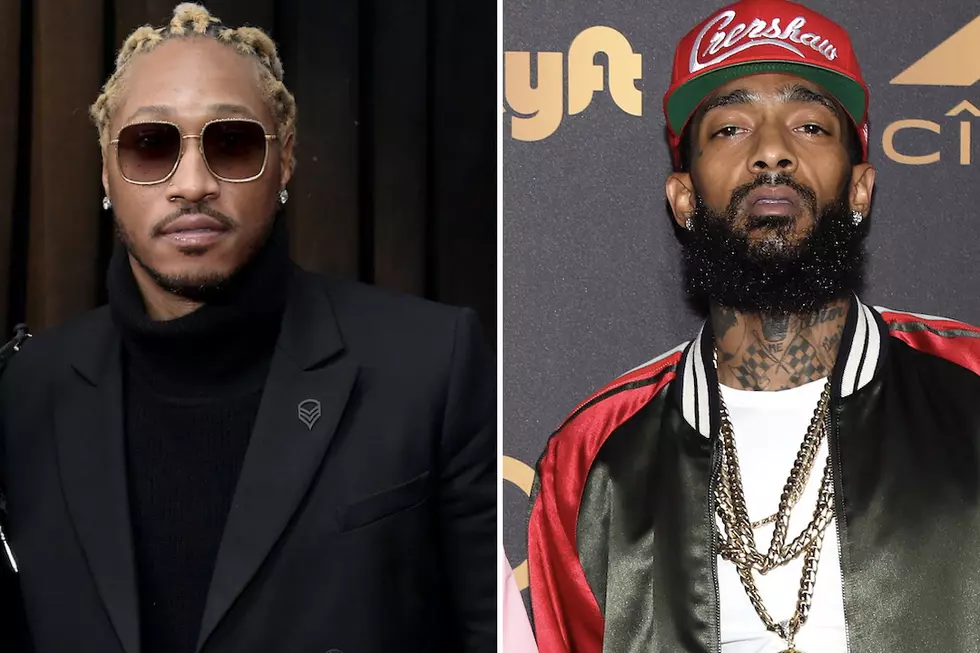 Future Gets Called Out for Promoting Himself in Nipsey Hussle Tribute
Neilson Barnard / Jerritt Clark, Getty Images
In Young Scooter's IG post, he posted an image of an old tweet from Nipsey. The tweet is one where Nip explains that he's teaching "the game" to his friends so they can succeed in life. In the caption Scooter added in part, "We need more niggas like [Nipsey Hussle]...It's too much greed and niggas hating on they own people."
Responding to the post, Future jumped into the comments section and wrote, "Yeah we do need more like us...I been teaching and preaching for a decade also showing and proving what hard work and dedication get u," along with the hashtag #RIPNip.
While Future Hendrix's comments seem innocent enough, many fans took it as the rapper comparing himself to the late rapper. What followed, of course, was the Atlanta rapper getting relentlessly bashed on social media—particularly on Twitter.
"I get what Future was sayin but nah you not in Nipsey lane at all. U a terrible role model and you treat your baby mamas like shit," tweeted one person. Another user on Twitter wrote, "The fact that future is trying to class himself into the same category as Nipsey in terms of inspiration and mentoring is so funny to me, it just shows that everything you do on this earth is noted. Don't assume you're respected just because you're famous."
You can read Future's comments on Young Scooter's IG tribute and fans' angry reactions to them below.
See 20 of Your Favorite Rappers Naming Their Favorite Rappers