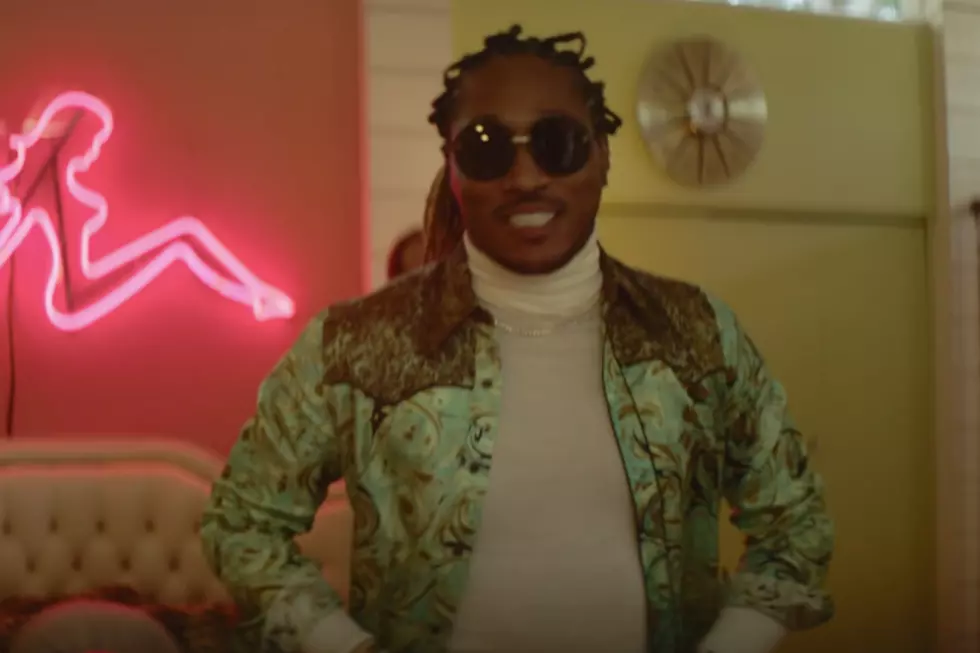 Future "Wifi Lit" Video: Watch Racy Escapades in Action
FutureVEVO via YouTube
Future takes a role both on and off the camera. Today (Aug. 31), the rapper unloads his new visual for "Wifi Lit," and in it, he works as a soft porn director.
The visual for the track, which belongs to Hendrix's Beast Mode 2 mixtape, finds the Atlanta rapper coordinating and helping shoot a racy film in a what appears to be a luxurious hotel. Throughout the video, we can see shots of scantily clad women hooking up as they re-position themselves for different poses as Future looks on.
Directed by Spike Jordan, the visual for "Wifi Lit" is filled with dim lighting, drugs, Future's cool fits and plenty of baddies.
On the song itself, Hendrix details his life as a baller. "You came from public housing, you serving hand to hand, oh/You got that good salmon, and smoking it fresh out the can/You know how to stir your bowl up, you know how to flip your bands/I'm bout to go take $200,000, just to go shop in Japan/I know the opps they thinking foul, we 'bout to take out they mans," he raps on the Zaytoven-produced track.
See Photos of Future's Different Looks Over the Years