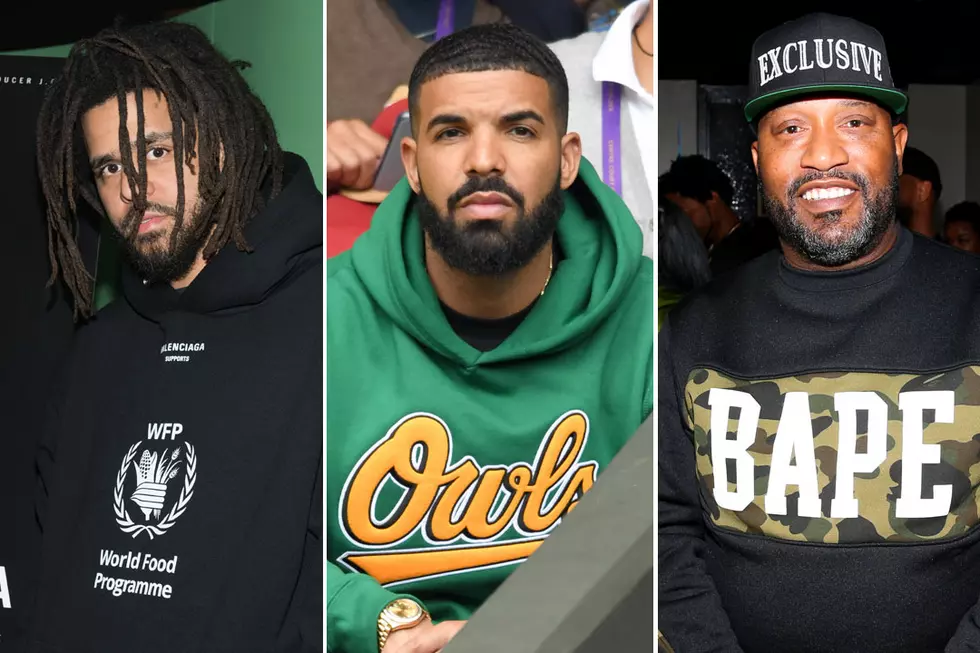 Hip-Hop Remembers Drake's 'So Far Gone' Mixtape on Project's 10th Anniversary
Noam Galai/Karwai Tang/Bennett Raglin, Getty Images (3)
Today (Feb. 13) marks a decade since Drake dropped So Far Gone—a mixtape that would go on to catapult him into the early levels of superstardom and take him from being known as "Wheelchair Jimmy" on Degrassi to a household name. The effortless mixture of rapping and singing wasn't new but, it felt reinvented by this actor from Toronto who undoubtedly shifted the sonic direction artists go in today.
So Far Gone served as an inspiration for many artists of that era and the ones following. The project came at the height of the blogs and at a time when artists like J. Cole, Wiz Khalifa, Wale and Big Sean were dominating the underground scene and preparing for a So Far Gone moment of their own. Naturally, the 10-year anniversary means something to many more people than just Drake himself.
Speaking on the project with a tweet he posted earlier today, J. Cole made it clear he believes the mixtape was a timeless one. "So Far Gone super classic forever," the North Carolina rapper tweeted.
Another artist showing love to the project was none-other-than Houston legend Bun B, who actually appeared on one of the project's songs. "History. Thank you @jas.prince," wrote Bun, thanking his fellow Houston representer Prince for his role in involving him in the project. There are more reactions where those came from.
XXL has gathered up the reactions from some of Drizzy's peers who are celebrating the classic project along with him.
Dreamville Records President Ibrahim "IB" Hamad