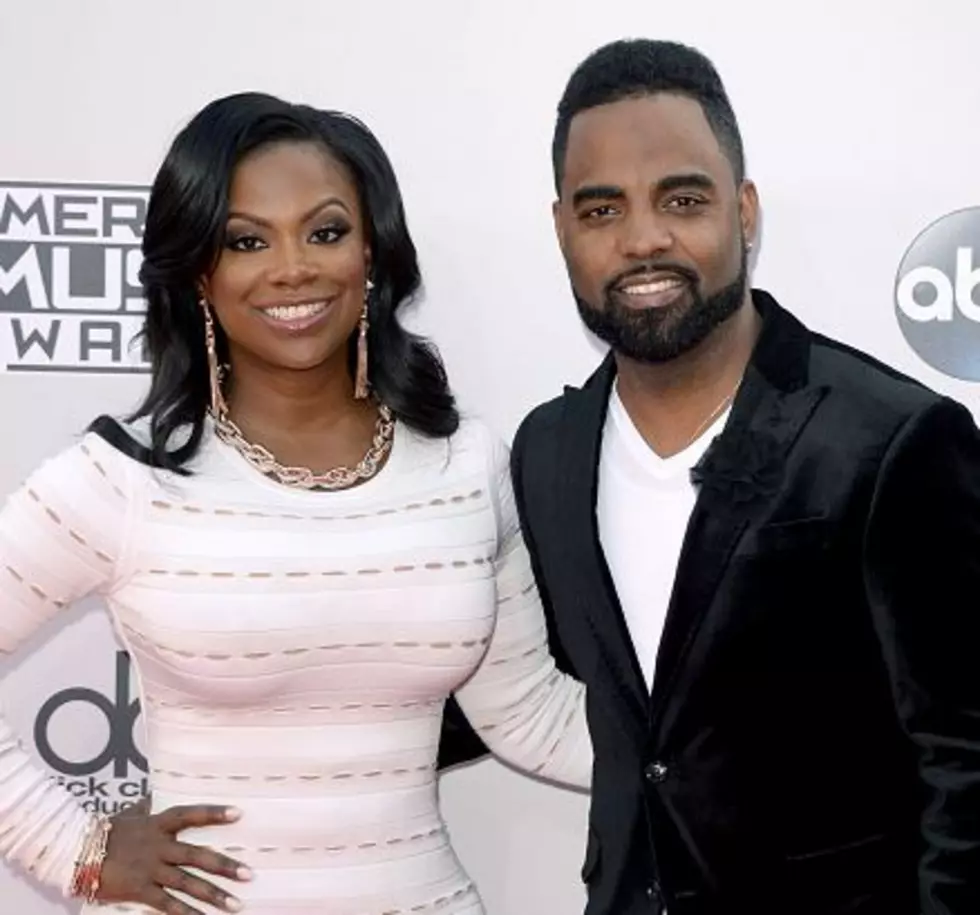 Housewives Of Atlanta's Todd Tucker Loses His Mother – Tha Wire
Kandi Burrus and Husband Todd Tucker -photo by Moses Robinson Getty Images
Today in Tha Wire we offer our condolences to reality star Todd Tucker and R&B songstress Kelly Rowland, who lost their mothers this week.
People Magazine reports Todd Tucker, husband of Real Housewives of Atlanta's  Kandi Burruss has lost his mother.  Ms. Sharon Tucker, as you know has been on the show many times and is one of the few who's put Kandi's mom Ms. Joyce in her place.
It's no secret that Ms. Sharon and Todd were very close and as no surprise, he's devastated.  According to reports, Ms Sharon passed on Tuesday Dec. 2nd in New York, after suffering a fatal stroke. People reports, when Todd got the news he hoped on a flight and was able to be with her before she died.
Kandi shared her own message on Instagram and said she is still in shock. "Our family has suffered a terrible loss.  She was fun, energetic, loving and caring. ... [Todd] talked to her every morning. ... It's hard losing people that you love but when it comes out of the blue with no warning it just makes it that much harder … I'm still in shock."
If that's not sad enough, songstress Kelly Rowland lost her mother Doris on Tuesday Dec. 2nd as well.  Mrs.  Doris Rowland Garrison, passed away in Atlanta, GA after going into cardiac arrest.  She was 66 years old and there's no word if she was already dealing with an illness or not.
Mrs. Garrison leaves behind both Kelly, her brother Orlando and her first grandchild Titan.  This tragic news comes a month after Rowland and her husband Tim Weatherspoon welcomed their first child.
Kelly released a statement yesterday in regard to her mother's saying;
"It is with deep sadness that I announce the passing of my mother, Doris Rowland Garrison.  She was an incredible soul who made countless sacrifices so that I could become the woman—and now mother—I am today. We humbly appreciate all the love and support and only ask for privacy during this difficult time."
To both Todd, Kelly and their families we offer our most sincere condolences.  For more, listen to Tha Wire now.  Plus on a brighter note, find out what rap icon celebrates his birthday today.