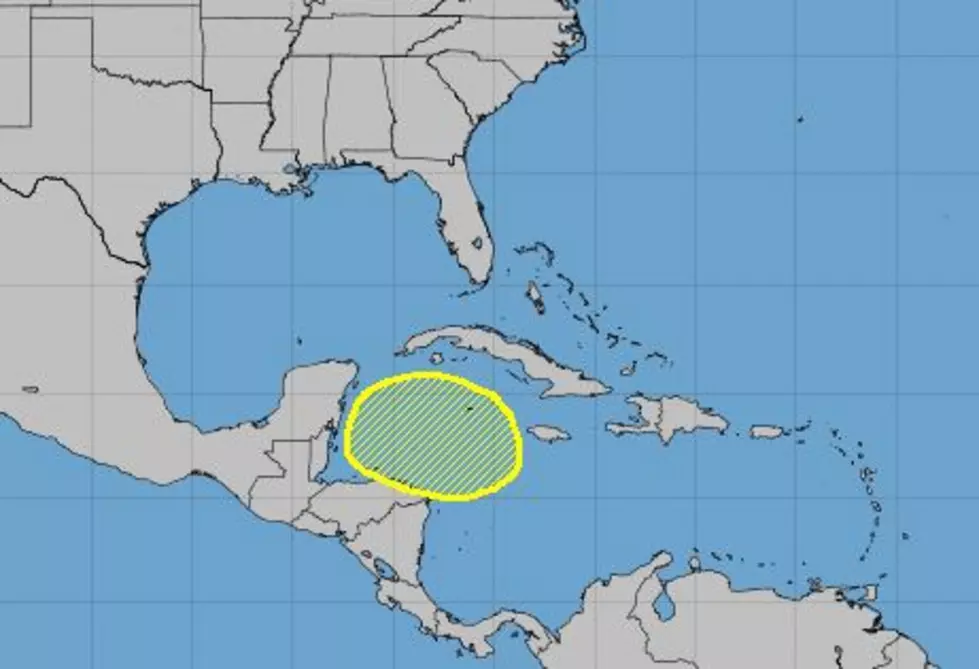 Hurricane Center Watching Caribbean for Tropical Development
nhc.noaa.gov
Well, we had a couple of days of quiet in the tropics but we knew it wouldn't last. I mean, there are two months and some change left in the 2020 Hurricane Season so it would make sense that Mother Nature wasn't quite done yet.
The latest threat that forecasters with the National Hurricane Center are monitoring is in the Caribbean Sea. It's an area of showers and thunderstorms that is very disorganized at this time. It's situated west of the island nation of Jamaica and east of Mexico's Yucatan peninsula.
Forecasters are only giving this system a 20% probability for development over the next five days. So, should the system start to get organized it won't likely be one of those tropical systems that rapidly intensifies. However, the location of the system and based on the time of year, there is a reason to keep a watchful eye on this area of concern.
Hopefully, a cold front pushing across the continental United States this week will bring some cooler temperatures to the coastal waters. Or at least begin the process of cooling down the Gulf gradually. Tropical systems need warm tropical waters to grow and intensify.
As for threats to land, as of now, this system is not posing any. Other than maybe a few scattered showers or thunderstorms on someone who might be seeking the sun on Seven Mile Beach in Negril or the Riviera Maya in Mexico. We will monitor this system for you so do check back with us often.
Louisiana Restaurants Featured on 'Diners, Drive-Ins & Dives'