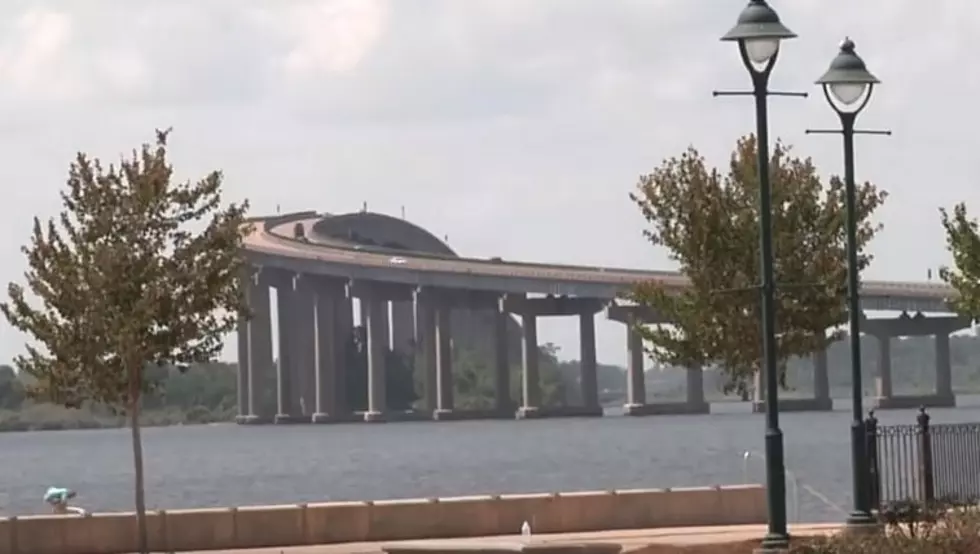 I-210 Bridge Re-Decking Project Expected to Cause Traffic Delays, Here's How to Soften the Blow
107 Jamz - KJMH
The Louisiana Department of Transportation (DOTD) is reportedly set to begin the re-decking project for the Interstate 210 Bridge on Monday, January 7, 2018. The project is "expected to last one year, and include the installation of an inspection platform, lighting, and other safety improvements", said a media release.
Let's be honest, the "improvements" to I-210 will become horrific for those commuting and traveling through the Lake Area in 2019. There will be a better chance of using a sled dog to get to where you're going on time. Of course, the folks "in charge" know this and have issued some advice on how to combat the impending issue.
"While this is a very necessary project we do expect there to be delays for motorists not only traveling through the City of Lake Charles via Interstates 10 and 210 but also on roadways within the City itself during peak traffic hours," said City of Lake Charles City Administrator John Cardone. "We are working closely with other state and local agencies to reduce the impacts as much as possible, but we are also encouraging residents to allow for extra commute time over the next year."
Incoming Chief Shawn Caldwell also advises the use of alternate routes for residents to avoid congestion brought on by the bridge construction.
"Lengthy traffic delays will occur throughout the duration of this project so if you do not have to use I-210 to get to your destination, we strongly encourage you to find an alternate route," Chief Caldwell said. "Whether you are on the interstate or traveling on a City roadway, please be a patient and attentive driver. Allow for extra following distance between yourself and the vehicle in front of you and be prepared for stopped traffic on both the interstate and roadways."
Though I agree with Chief Caldwell, I assure you there will be times when using alternate routes won't suffice for residents simply trying to get from Point A to Point B.
Back in April 2018, an "in-ground fiberglass swimming pool" fell from a tractor-trailer onto I-210 and shut the bridge down for several hours. A trip to the gym that normally took me 12 minutes from my house, took roughly 35 minutes. I'm a pretty patient person, but other drivers weren't so patient. Traffic was shy of mayhem. Can you imagine what will happen if traffic is simultaneously halted on multiple occasions for I-210 and I-10 throughout the year? Yikes!
Motorists can stay up to date on lane closures and delays through LA DOTD's MYDOTD web portal (www.dotd.la.gov) or through their 511 traffic website and app (www.511la.org).