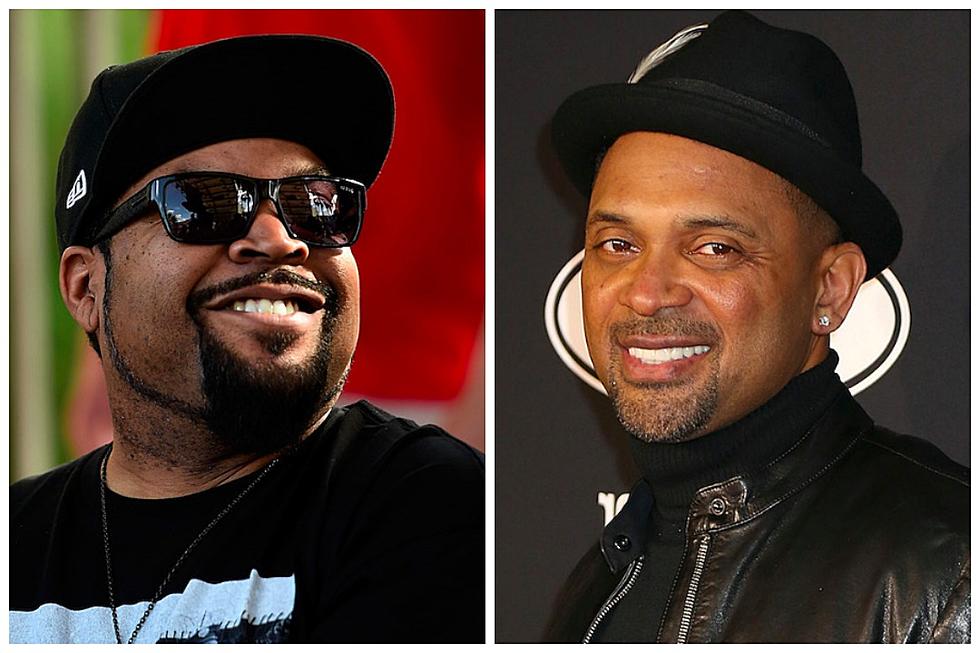 Ice Cube & Mike Epps Back on Set Filming New 'Friday' Movie [PHOTOS]
David Becker/Maury Phillips, Getty Images
It's been over a decade since the last Friday film hit theaters but it looks as though the final film in Ice Cube's classic Friday franchise, Last Friday is on the way soon.
Mike Epps, who starred as Day-Day in the last two films, posted a picture and clip of the set yesterday on Instagram.
"Im sitting here with big bro. We working, we working ya dig?"  he says. He pans the camera to Ice Cube who confirms it's "Craig and Day Day," with a grin.
In another picture Epps posted, John Witherspoon and Ice Cube are seated at a kitchen table, and Epps says that Cube is "always spitting game" on set and that Witherspoon was "a damn fool today."  That post also suggests the movie will be out this summer.
Last Friday follows the 1995 classic, Friday which starred Cube, Withspoon and Chris Tucker. The sequel, which introduced Epps' character, Next Friday, was released in 2000, and Friday After Next was released in 2002.
This is one of many film projects in the works for Cube. Last month, it was reported the rap mogul is starring and producing a new movie called Excessive Force. CubeVision has a slew of film projects on deck including a biopic about the life of baseball player Dock Ellis called Dock. Cube's son, O'Shea Jackson Jr., will play the titular athlete. In addition, both father and son will star in a stoner comedy together called Rocky Mountain High.
.Check out the pics from the set of Last Friday below.