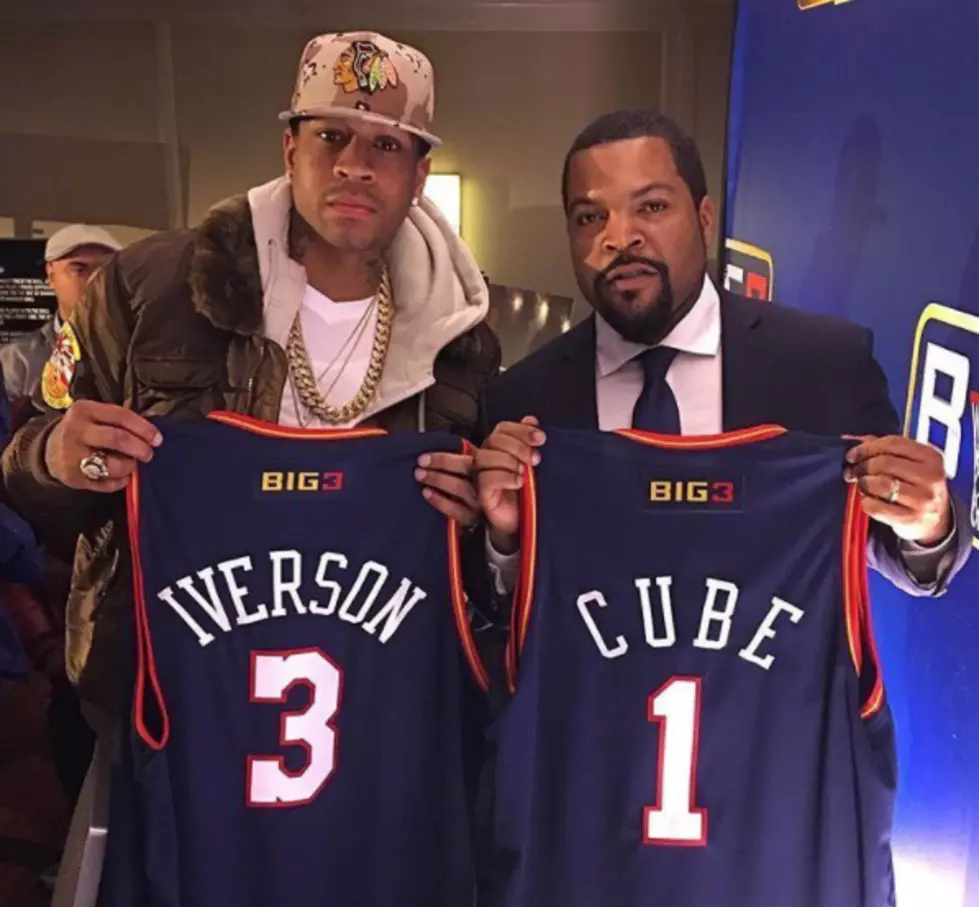 Ice Cube Signs NBA Legend Charles Oakley To BIG3 – Tha Wire
Allen Iverson and Ice Cube - Getty Images
Today in Tha Wire he may not be welcome at the Garden, but Ice Cube's got a home for NBA legend Charles Oakley.  Word has it the rap icon and actor, just signed Oak to his new professional 3-on-3 basketball league, BIG3. This is certainly good news, given the fact the last time the former basketball star was in the news for being ushered out of the Knicks game, by Madison Square Garden security.
Thankfully that's fiasco is behind the basketball icon.  One things for sure Charles Oakley knows a thing or two about basketball, after spending 10 seasons with the Knicks.  Now he's staging comeback to his favorite game, and looking forward to serving as a coach for Cube's BIG3.  As previously reported the newest league in pro-ball will kick-off their season on June 24. From there they'll play a 10-week schedule, before heading into the championships.
Oakley is excited to be a participant in the first pro 3-on-3 league.  He said in a recent interview, "I couldn't be happier to be a part of this league. Everyone seems to realize we are about to make history together as players. What an exciting opportunity to stand shoulder to shoulder with some of the best ever."
The N.W.A. mogul started the BIG3 with former entertainment exec Jeff Kwatinetz in January.  Ever since then, the two have been busy recruiting some of the biggest names in retired basketball.  Over the NBA All-Star weekend in New Orleans, Cube proudly announced Oakley was joining his league.  Speaking of which other coaches include Clyde Drexler, Rick Barry, George Gervin, Gary Payton, and Rick Mahorn.
By the way former  Deputy Executive Director of the NBA Players Association, Roger Mason Jr., has been named BIG3's  President & Commissioner.  Look for a full schedule of dates and venues will be announced on March 12, 2017!