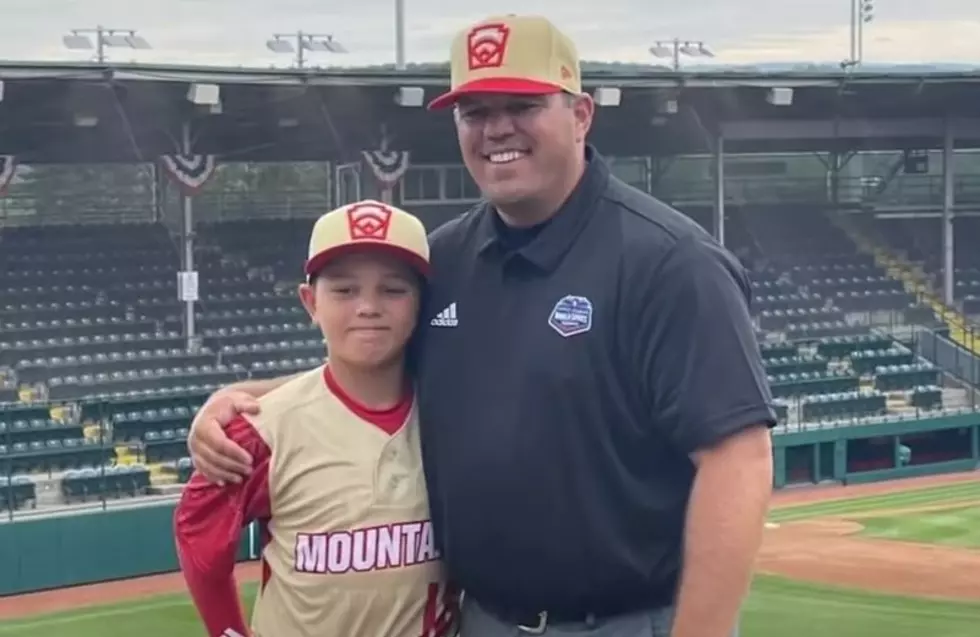 Injured Little Leaguer Improving Following Surgery
Fox 13 News Utah via YouTube
There is cautionary good news to report on the condition of a Little League ballplayer who suffered a head injury. The parents of Easton Oliverson have reported via social media that the youngster is awake, talking, and even able to eat.
In the update reported on the Miracles for Tank Instagram page the boy's parents shared the good news that their son was no longer sedated and was asking for water. The parents noted that doctors said the desire for water was a good sign for Easton's recovery.
The update also noted that Oliverson was able to suck water through a straw and he was able to eat a few spoonfuls of pudding. Probably even more encouraging is the fact that the 12-year-old has been waving at family members and mouthing the words "I Love You".
The young ballplayer was injured in what can only be described as a freak accident while in the player's dorm room on Monday night. It's believed that Oliverson fell out of his bunk bed while sleeping and the impact of the fall fractured his skull. That fracture ruptured an artery and subsequent bleeding put pressure on the brain.
Oliverson has been receiving support from all over including from the sports world. He got this really nice message from his favorite college football team, the BYU Cougars. 
Oliverson and his team are representing the Mountain Region in the Little League World Series in Williamsport. They hail from Santa Clara Utah and are the first Little League team from Utah to earn a trip to the Little League World Series.
Oliverson also received a message of support and encouragement from his favorite Major League player too, Mookie Betts of the Los Angeles Dodgers sent along this video.
As far as Easton's team goes, they are in it to win it. The team from Utah will actually face their first action on Friday they'll play the team from Tennessee representing the Southeast Region. That team downed the New England representatives Massachusetts by a score of 5 to 3 yesterday.
All of the Little League World Series action is available through the networks of ESPN. The game between Tennessee and Utah is set for 2 pm Louisiana time on Friday afternoon.
These Foods Never Expire