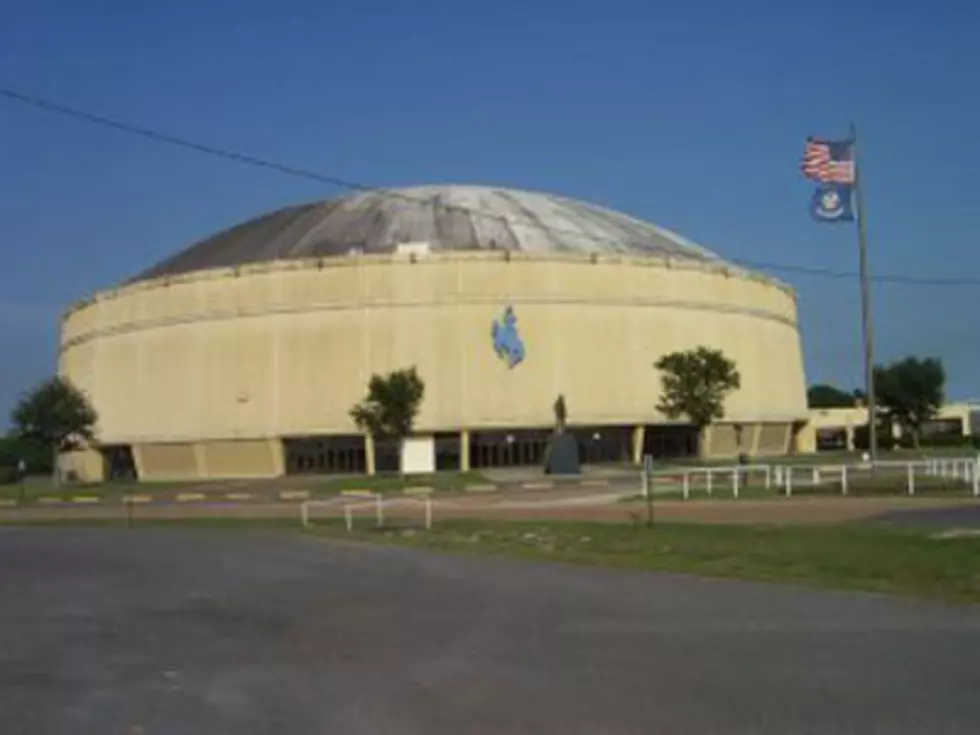 Louisiana Boys' Marsh Madness Basketball Tournament Starts March 6 In Lake Charles
Burton Coliseum (Cajunradio.com photo)
It's back y'all. The 2023 Louisiana Boys' Marsh Madness Basketball Tournament is coming back to Lake Charles and will run from Monday, March 6th through Saturday, March 11, 2023, at the Burton Coliseum.
The tournament features boys' high school basketball teams from all over the state of Louisiana and in all the different divisions. The brackets include teams from Select and Non-Select Division I, Division II, Division III, Division IV, and Division V.
All these teams will be competing to win their division's state championship. Semi-Final games will run from March 6th, 7th, and 8th. The finals will take place on March 10th and 11th, 2023 in all divisions.
The Burton Complex is hosting the LHSAA Boys' Basketball Tournament for the 10th consecutive year this year and is ready for all the teams to come into Southwest Louisiana to enjoy not only competing but enjoy the culture and food of the area.
According to the website,
Ochsner Health is the presenting sponsor for the LHSAA Boys' Marsh Madness Basketball State Championship Tournament. For more information, visit www.lhsaa.org, check out the LHSAA BulletinPDF File, or contact Visit Lake Charles at (337) 436-9588.
So don't miss a week of high school basketball action right here in lake Charles, Go on out, watch these great athletes play, root them on to victory and also see the teams who will be crowned state champions.
Beautiful Louisiana Wildlife