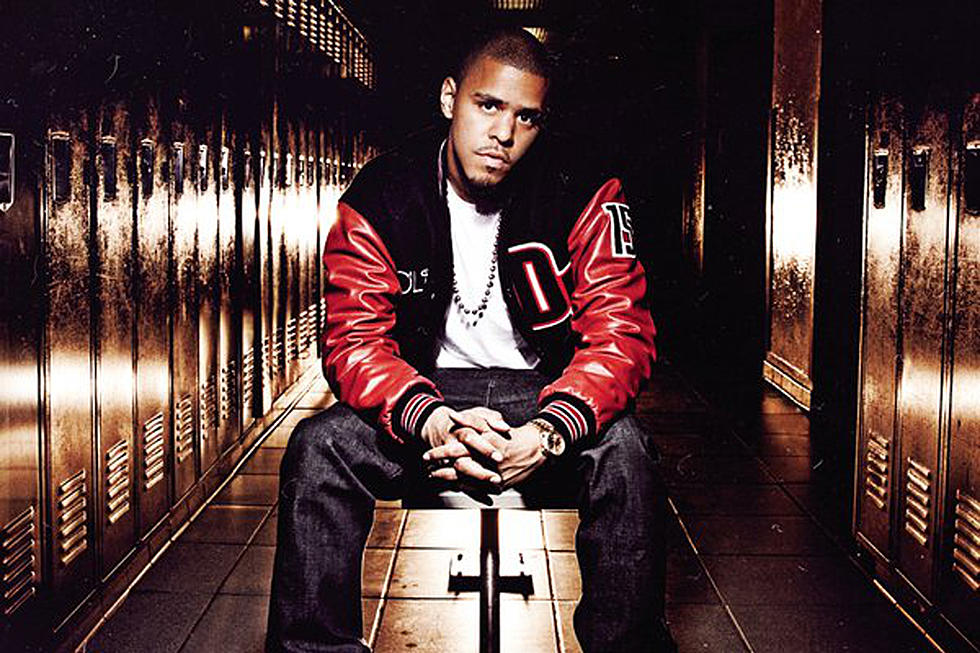 J. Cole Drops 'Cole World: The Sideline Story' Album: Today in Hip-Hop
Roc Nation/Columbia Records
On this day, Sept. 27, in hip-hop history...
2011: J. Cole dropped his debut album Cole World: The Sideline Story on Sept. 27, 2011.
Years before he was one of the highest paid rappers out or was going platinum with no features, young Jermaine Cole was an eager new signee to Roc Nation looking to earn his keep and live up to the Internet hype surrounding him. North Carolina's own had just earned a spot on the 2010 XXL Freshman list alongside Big Sean, Jay Rock, Nipsey Hussle and Wiz Khalifa. Thanks to mixtapes like The Warm Up (2009) and Friday Night Lights (2010), music critics pegged Cole the one to watch in 2010. Even though Cole had to battle sky high expectations, he ascended them triumphantly with the 16-track debut.
To build anticipation for the album weeks before, Cole dropped new tracks each Sunday for more than a month online. These were the tracks that didn't make the final cut of the album and thus considered loosies. Cole called it the Any Given Sunday series. A skilled producer as well as a wordsmith, Cole claimed he produced 12 of the 16 tracks himself, naming himself and his Roc Nation boss Jay Z as co-executive producers. Other producers credited on Cole World include No I.D. and Bryan Kidd with Trey Songz, Drake, Jay-Z, and Missy Elliott featured as vocalists. Though it was propelled by radio friendly hits like "Work Out" and "In The Morning" featuring Drake," the fan favorite cuts from this project are the more poignant, narrative pieces like "Lost Ones," "Lights Please" and "Cole World." The 26-year-old MC bared his soul rapping about topics like abortion, racism and fatherless households.
The LP debuted at No. 1 on the Billboard 200, moving 218,000 copies in the first week. As of February 2016, Cole's debut is certified platinum by the RIAA. Cole World.
See 10 Times Rappers Went at Fox News