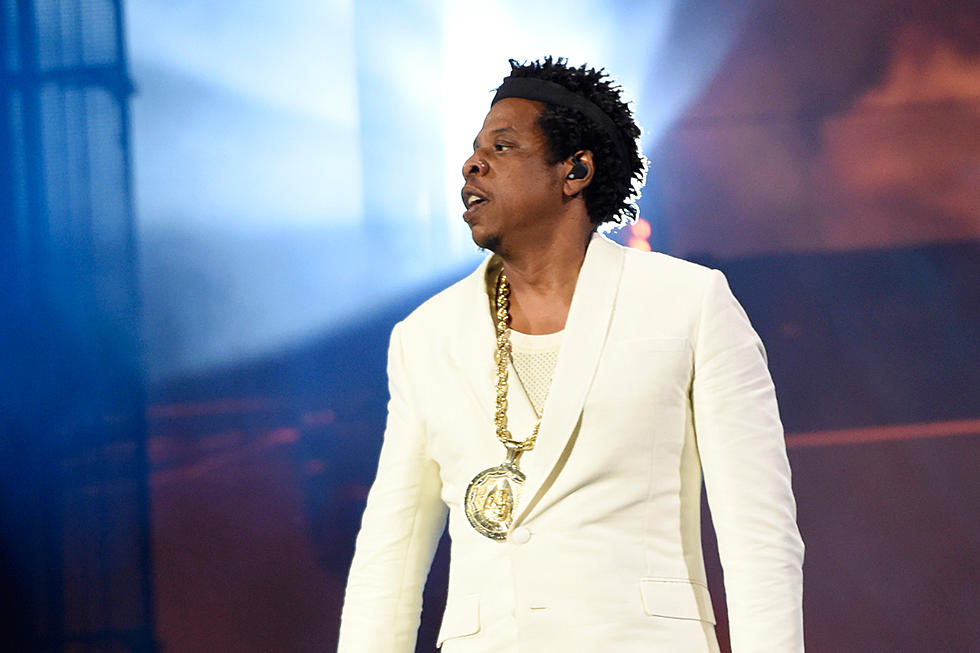 Jay-Z Reportedly Trying to Talk Travis Scott Out of Performing at the 2019 Super Bowl
Kevin Mazur, Getty Images
According to a new report Variety published earlier this afternoon (Dec. 20), Hov contacted the Houston rapper and, during the course of the conversation, he tried to convince La Flame to drop out of the 2019 Super Bowl halftime show.
Predictably, the sources have cited the rap legend's move as one to support Colin Kaepernick, whom many people believe is a victim of a systemic effort to prevent him from playing in the NFL after he controversially knelt before the start of regular season games two years ago. Kaepernick's kneeling was ostensibly a move to bring attention to the Black Lives Matter movement, and people believed Kaepernick's subsequent inability to land a spot on an NFL roster is a sign of people disagreeing with his merging politics with sports.
There have been reports that Hov and other rappers rejected the 2017 Super Bowl halftime show in order to move in solidarity with Kaepernick, which makes Hov's reported move to dissuade Scott from performing at the Super Bowl feel very plausible.
Stay tuned for more updates.
See Photos of Jay-Z's Different Looks Over the Years