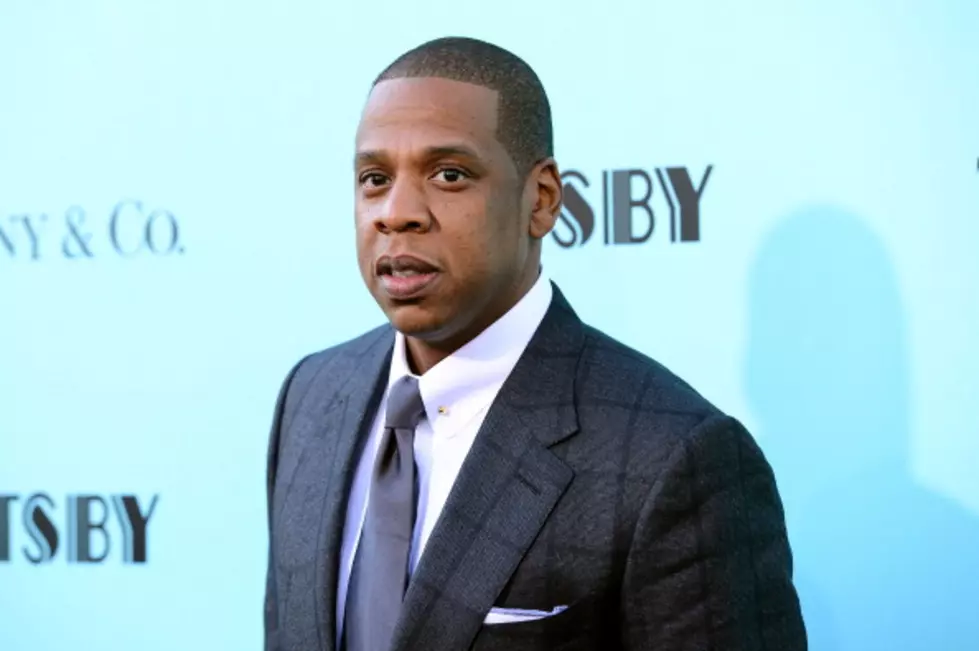 JayZ's Former Intern Tries To Extort $100,000 — Tha Wire [VIDEO]
(Photo by Stephen Lovekin/Getty Images)
A former intern stole a collection of Jay Z's recordings, valued at $30 million, over a decade ago and now trying to extort the rapper for $100,000 to give them back. 
According to Billboard, producer Chancey Mahan, who worked on Jay's The Dynasty album, is allegedly trying to extort over $100,000 from Hov.  Apparently a collection of Jay Z recordings, valued at $30 million was stolen the former studio intern and now he's trying to cash in.
Mahan, who worked with Jay for a year from 2008 to 2009, is believed to be in possession of the Jay Z recordings dating from 1998 to 2002,  which include master tracks of the songs 'Holla' and 'I Just Wanna Love U (Give It 2 Me)'.  Word has it the recordings went missing in 2012.  Last Friday (April 18) Mahan was arrested by LAPD when he went to the storage building and was detained for questioning, authorities also contacted Jay Z and confiscated the recordings.
TMZ reports Jays former employee told them, this is no extortion plot.  Mahan claims he told police that he reached out to Jay to tell him the song catalog was in storage and he told him he was going to auction off the recordings, if Jay didn't pay him a $100,000 "storage fee" for keeping the recordings safe for over a decade.
Find out what the producer called Jay Z and learn why he took the music in the first place.  You wont believe why.  Listen to Tha Wire below for more details.
Finally, it's official, Lil' Kim is having a girl.  The rap femcee delivered the news via Instagram Sunday (April 20), as she posted an image of her upcoming baby shower invite.   Which by the way is being thrown by David Tutera, wedding planner to the stars next month.
The 39-year mom-to-be wished her followers a Happy Easter and shared her baby shower info as well as revealing the sex of her bundle of joy.
She wrote, "Happy Easter everyone !!!! What a perfect day to share this wonderful news with U.  The fab @davidtutera is throwing my royal baby shower for my lil' princess 5/10/14!!! Thank U for the awesome graphic @dustyaceti !!!! Muahhhh!!! #TeamLilKim. Love U all so much !!! Muahhhh !!!"
By the way, Lil Kim's baby-daddy is reportedly rapper Mr. Papers an NYC rhymer she's been dating off and on since 2012.  For more info on all of today's juicy details, listen to Tha Wire now.