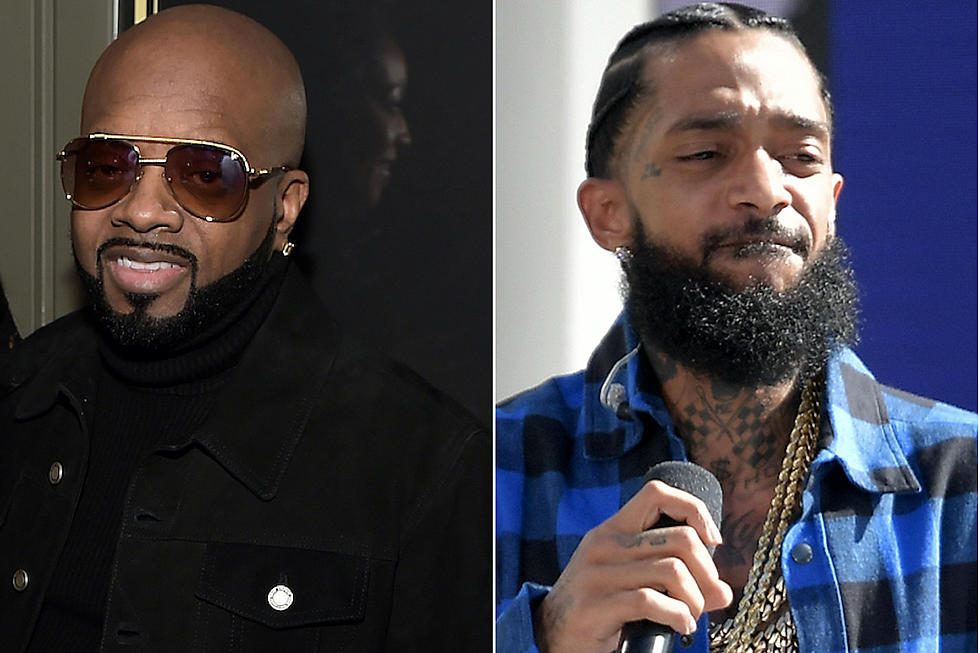 Jermaine Dupri Believes Nipsey Hussle Was Jesus
Marcus Ingram / Neilson Barnard, Getty Images (2)
On Friday (April 12), the veteran producer jumped on his Twitter account and tweeted, "I believe Nip was Jesus." His remark didn't sit well with some of his social media followers who quickly accused him of delivering a hot take.
"He was a great man but don't compare him to Jesus! That's wrong wrong wrong!" wrote one person on Twitter. Another user tweeted, "So he lived a perfect life, was born of a virgin, and died for His people? I have my doubts. This is a horrible hot-take."
Another fan broke it all the way down in his tweet writing, "FALSE! JD, Nipsey May have been a good man but JESUS is the beginning and the end. The first and the last. The start and the end. Everything you see, hear, Feel, smell, taste even the ones that don't exist yet are in the center of his hands. with heartfelt condolences RIP to Nip."
Following the response to his controversial tweet, JD addressed the backlash. "It's very interesting to me that when a person is sick everyone is quick to ask someone for their prayers, with hope that it heal the pain,but when I say I feel like nip was Jesus,I'm crazy ," he tweeted.
During Nipsey Hussle's memorial service on Thursday, several mourners, including the late rapper's sister, Samantha Smith, compared him to Jesus. "You were 33 when you was taken from this world and that's not a coincidence Jesus died at 33," she said. "You was our Jesus. You was put down here to wake people up, to inspire people, to talk to people in a way for them to receive it."
Take a look at Jermaine Durpi's tweet and the reactions from his followers below.
See Photos of Nipsey Hussle's Different Looks Over the Years