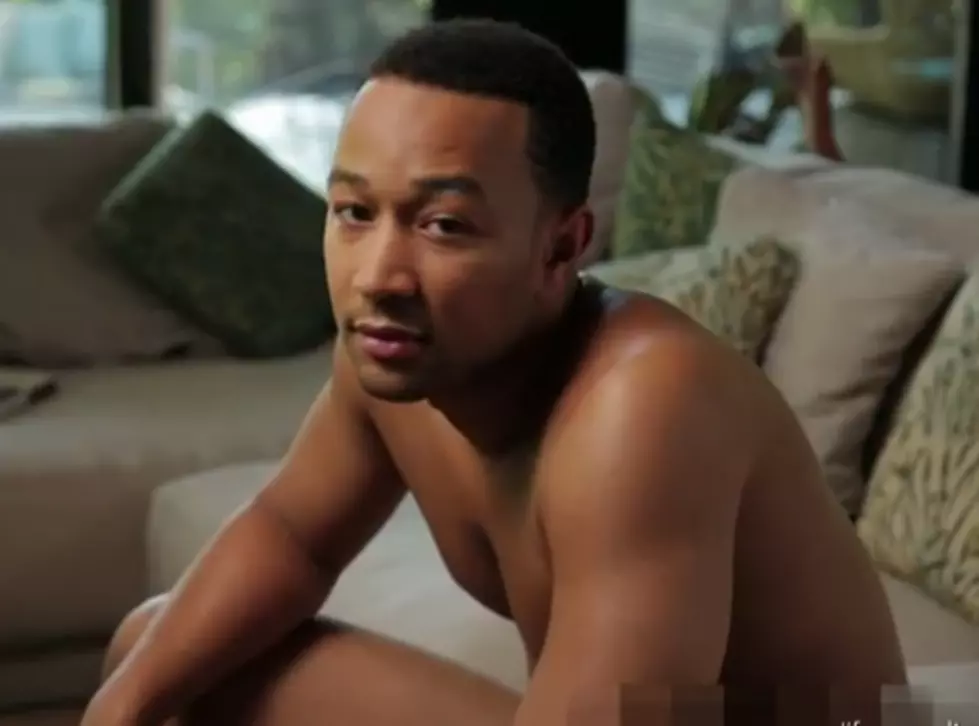 John Legend Gets Naked For Laughs [VIDEO]
Youtube-funnyordie.com
I bet you didn't know John Legend was a very funny dude.  I bet you also didn't know....he like's to be naked for just about everything and he takes an awful lot of showers too.  Find out what I mean here.
When John Legend is not making R&B hits, on tour or giving back....he gets naked.  Yes, Mr. Ordinary People stripes down to his birthday suit when he's chillin at the crib.  Well not really for real.  In a hilarious Funny or Die skit, the R&B's piano man shows us how he really hangs at home.
Who knew?  John Legend not only has mad skillz on the mic and piano, but he's very funny as well!  Be sure to pick-up his new album 'Love In The Future', it drops Sept. 3rd.