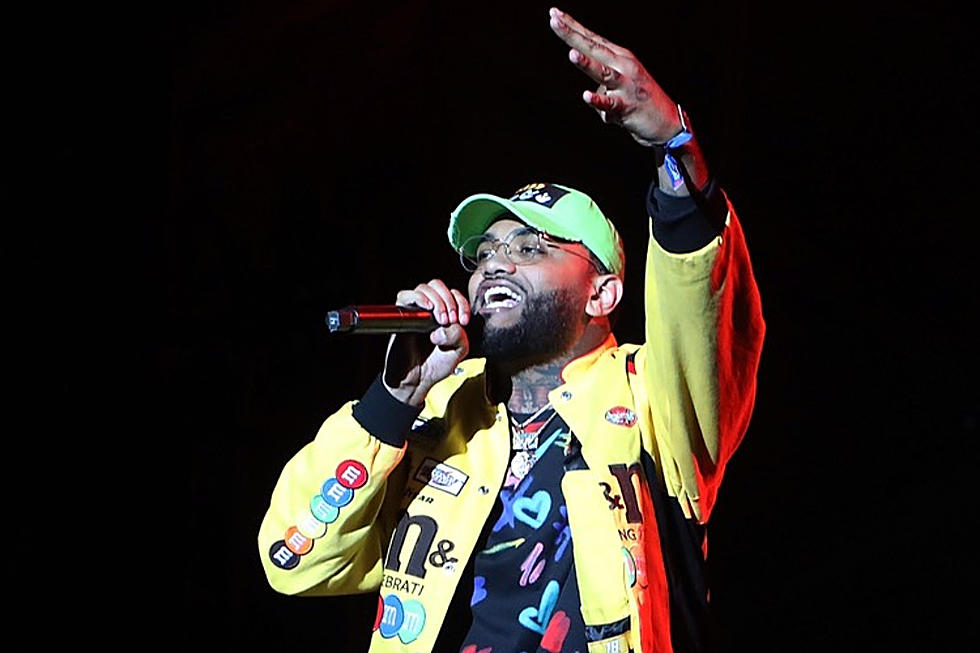 Joyner Lucas Pledges to Give Single Moms $500 Per Day in September
Taylor Hill , Getty Images
Joyner Lucas had a revelation that inspired him to assist single mothers everywhere.
In a lengthy Instagram post the rapper posted on Tuesday (Sept. 3), Lucas described a recent experience at the grocery store where he witnessed a single mother coming up short for her bill. Before she went back to put some of the necessary items back on the shelf, Lucas said that he stepped in and covered the cost for her groceries. The sporadic act of kindness inspired him to make a new challenge that will help more mothers feed their kids.
"Fortunately I have been blessed and fortunate enough to help others," Lucas wrote in the caption of his Instagram post. "This prompted me to want to do something special this month specifically for single mothers. I know there's a lot of you who struggle trying to do it on your own. A lot of fathers are absent and don't help. This month I'm giving away $500 a day for the whole month to all single mothers who need help with food."
Lucas has always had a big heart for any person in need. Back in July, the "Devil's Work" rapper apparently saw the news about the death of a teen, who rapped under the name June Valentino. The 18-year-old rapper, born Tafar Lewis, was gunned down at 10:25 p.m. during Worcester, Ma.'s fireworks show on July 2. Lucas, who's also from Worcester, offered to cover the costs of June Valentino's funeral. For his charitable act, Lucas has opened his DM's to all single mothers in need of assistance.
"Drop your cash app name below and dm me your story or tag someone who may need help," Lucas continued in his post. "I will choose at random and screenshot the payment to show you I'm a man of my word. I love yal so much and want to help. ❤️ I challenge my celebrity friends to do the same. #helpsinglemotherschallenge."
Lucas wants his celebrity friends to join in on his new challenge. Now, it's just a matter of who else will accept his challenge.
Read 10 Wild Stories That Took Place During Hip-Hop Tours