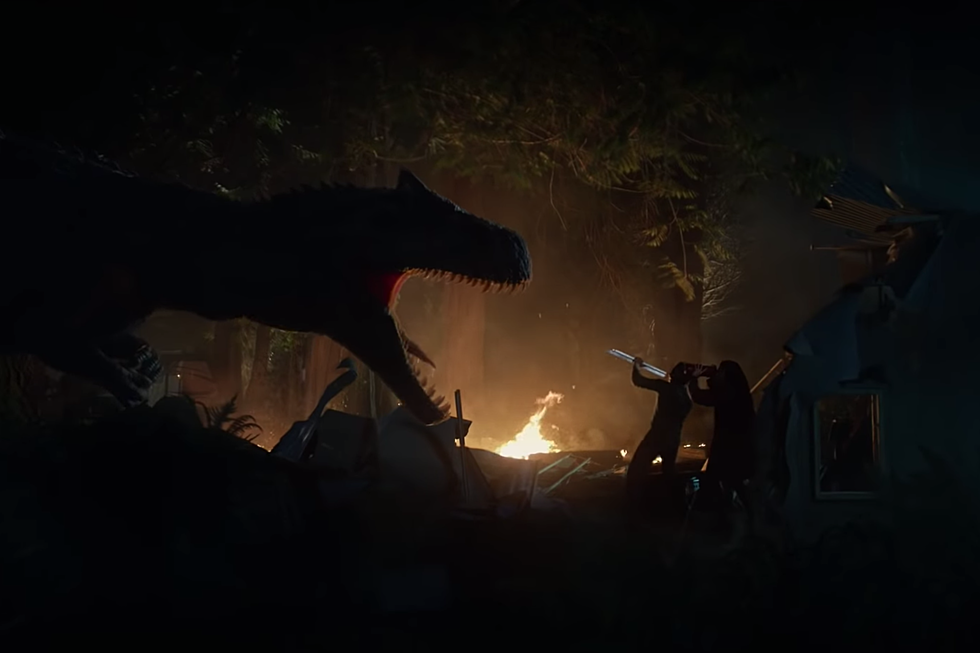 Watch the New Jurassic World Short Film, 'Battle at Big Rock'
Universal
If you didn't see Jurassic World: Fallen Kingdom, I am going to spoil it for you. (Don't worry, the short film you came here to watch would spoil it if I didn't anyway.) At the end of the film, humans — never the smartest species in these movies, but especially dumb in this particular moment — decide to release the surviving dinosaurs of Jurassic Park into the wild. As the film ends, man may no longer be at the top of the planet's food chain.
A third Jurassic World will continue the story eventually — but first there is a brand-new short film exploring this new status quo. "Battle at Big Rock," directed and co-written by series director Colin Trevorrow, takes place "one year after the events of the last Jurassic World film in Big Rock National Park," according to the press release. An ordinary family (including parents Andre Holland and Natalie Martinez) tries to survive the arrival of a few of these new dinosaurs.
I was not a fan of Jurassic World: Fallen Kingdom, but I love that the premise of this new movie is, people are just trying to go about their lives when OOPS here comes a dinosaur. In fact, they should call it Jurassic World: Oops! A Dinosaur! This is a solid basis for a film. It's currently scheduled for release on June 11, 2021.
Gallery — The Scariest Kids Movies of All Time: