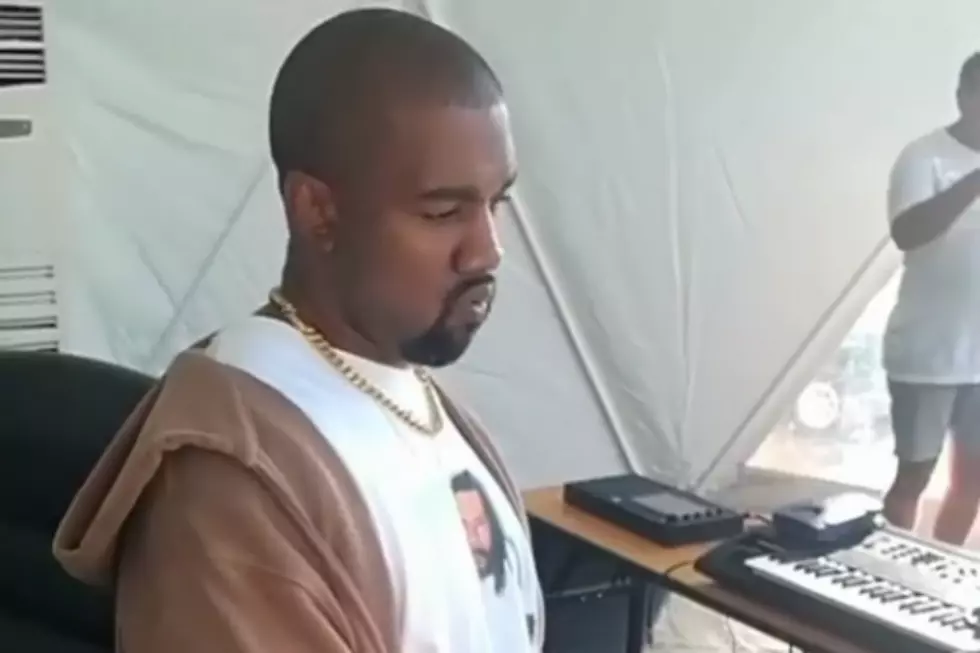 Kanye West Builds Outdoor Studio in Uganda to Record New Music
@bankulli via Instagram
On Saturday (Oct. 13), TeamKanyeDaily posted photos of 'Ye's pop-up studio located in Uganda. The photo on top portrays the inside of a white dome with clear windows that houses the entire studio with beautiful views of the Ugandan foliage. The bottom photo seems to be a picture from a drone hovering above, and outlines the entire area.
A video shows Kanye listening to music in the makeshift studio with two local artists. The "Yikes" rapper dances happily to the native sounds.
"The album is so good," he said. "I'm incorporating sounds you've never heard before and pushing concepts that people don't talk about. We have concepts about body shaming, and women being looked down upon because of how many people they've slept with."
While Kanye is reconnecting with his roots in Africa, his apparent foe Drake is back home opening up to LeBron James in his new HBO series The Shop. In the latest episode, Drake shares his thoughts and feelings about the infamous beef between Yeezy and Pusha-T that ignited the summer. He reveals what his true problems are with 'Ye, and sticks to his claim that the "I Love It" rapper gave the intel on his previously-hidden child to Pusha.
Yandhi was slated to drop on Sept. 28, which was the same day Lil Wayne finally released Tha Carter V. Several days later, 'Ye's wife Kim Kardashian revealed that Yandhi would arrive on Nov. 23.
Check out 'Ye's African studio below. — Tony Centeno
See Photos of Kanye West's Different Looks Over the Years