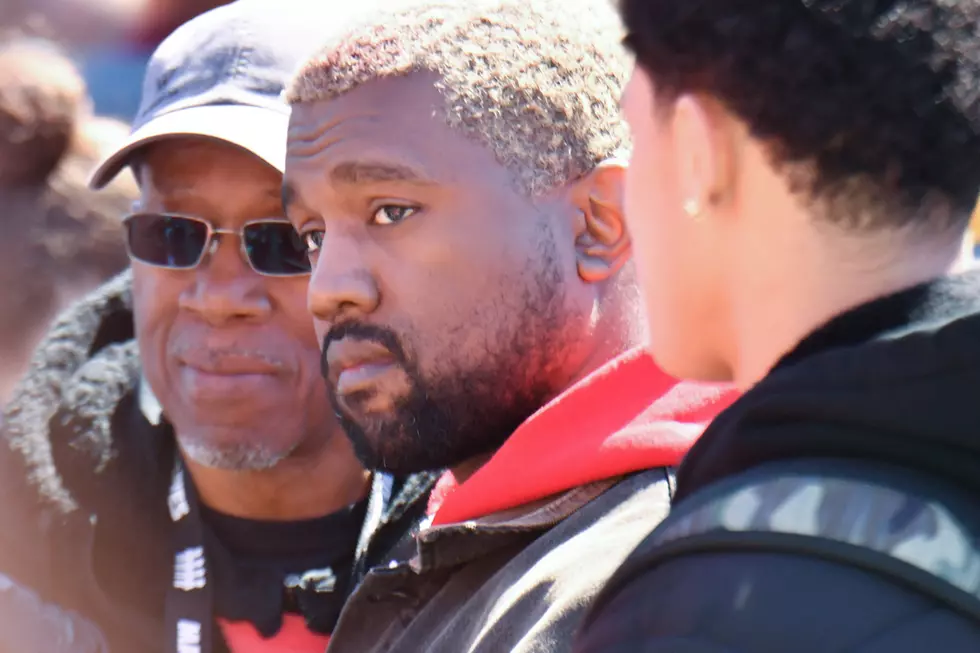 Kanye West to Launch Donda Social Program to Help Chicago Residents
George Pimentel, Getty Images,
It looks like Kanye West is about do some serious work in his native Chicago. On Friday (April 27), TMZ reported that Yeezy is preparing to launch a new program by the name of Donda Social, an initiative meant to help Chicago residents in need.
Yeezy's pal and Donda Social comrade Malik Yusef tells the celeb news site that 'Ye is linking with his famous Chi-Town representers to help bring about economic and political change to the Windy City. Some of those famous pals include Chance The Rapper, Vic Mensa and Common. Yeezy linked up with Vic at the March for Our Lives rally in Washington, D.C. last month.
Apparently, Donda Social, which appears to be named after Kanye's late mother, Donda West, will look to take a very hands-on approach to city improvement. Members of the group will look to visit the Chi's more impoverished areas and workshop ideas to help out the city's residents. Of course, they'll also lend their financial support, which is something Chance has done a lot of the last year or so.
Yusef also says the group will look to draw attention to issues plaguing Chicago and hopefully affect some sort of political changes. Here's to Yeezy and company reaching their goal.
See Rappers' Reactions to Kanye West Showing Support for President Trump