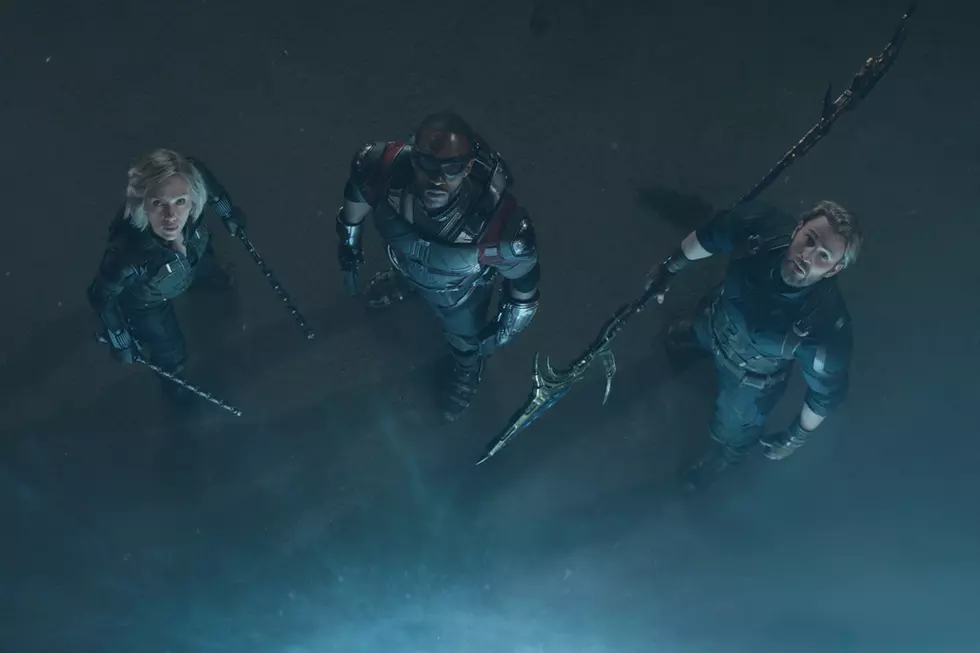 'Avengers: Infinity War' Had the Fourth-Biggest Thursday Night in History
Marvel
Avengers: Infinity War got off to an appropriately big start in theaters last night. Marvel's largest blockbuster ever debuted with the franchise's best-ever Thursday night preview grosses. The film made $39 million last night, the fourth-biggest Thursday night total ever behind only Star Wars: The Force Awakens, Star Wars: The Last Jedi, and Harry Potter and the Deathly Hallows - Part 2.
Here, via Variety, is what that potentially means for the film's opening weekend total:
Avengers: Infinity War opens Friday  in 4,474 theaters — the widest release for a Disney title ever and second only to "Despicable Me 3" at 4,529. It's forecast to open between $225 million and $245 million, with a possibility of crossing the $250 million mark. The hefty launch should go a long way to justify its reported $300 million-plus price tag.
I can't decide what's crazier: That Avengers could make almost $250 million in the U.S. in three days, or that Despicable Me 3 is the widest opening for a movie ever. In history! No movie played on more screens than the immortal classic, Despicable Me 3. Go figure.
Fun fact: Avengers: Infinity War has already made more in theaters, in one night, than the Thomas Jane Punisher and the Jennifer Garner Elektra. Depending on how the movie plays tonight, it could also potentially have the second-biggest Friday opening ever:
We'll bring you another update on Avengers' box office before the weekend is over. But I'm going to out on a limb in a huge way and say I think it's going to be the top film in theaters. Just a hunch I have.
Every Marvel Cinematic Universe Movie Ranked From Worst to First