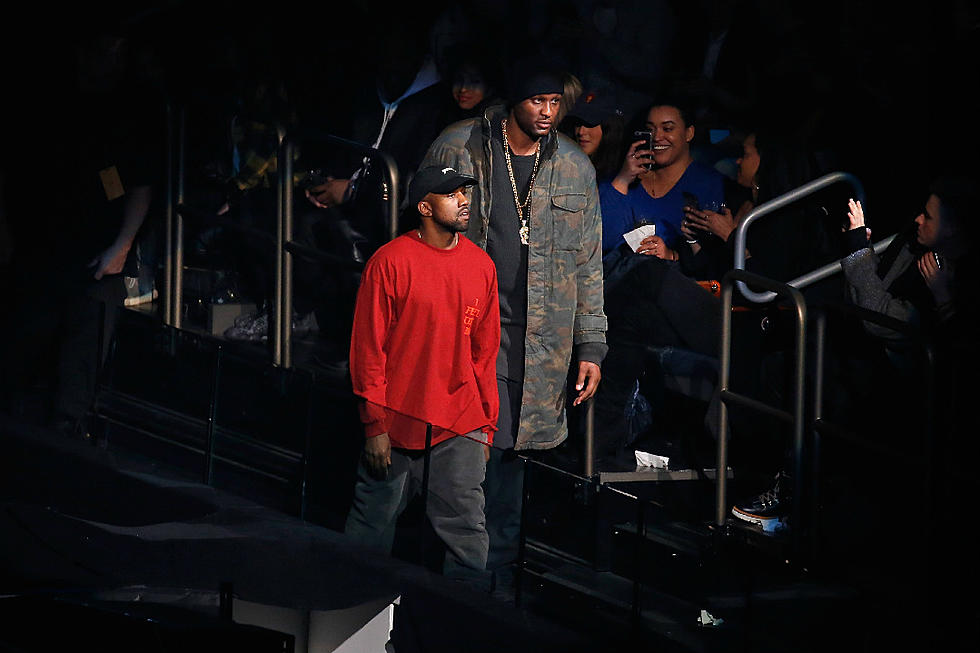 Kanye West's Music Helped Lamar Odom Recover in the Hospital
JP Yim, Getty Images
Kanye West's music may have saved a life. During Sunday's (May 8) episode of Keeping Up With the Kardashians, Kim Kardashian West explained that Kanye playing music for Lamar Odom helped the former basketball star in his recovery.
"There was a moment when Lamar couldn't really express himself and he couldn't really talk, but he could hear what we were saying to him," Kim said. "Kanye really felt we can cure him through music, like we can get him to talk. He would go to the hospital and he would rap and sing, and I think Lamar started to get his function back and started to talk once he started to listen to a lot of music."
The episode focused on Lamar Odom's attendance at Kanye West's Yeezy Season 3 show back in February. The event was Odom's first public appearance after being found unconscious at a Nevada brothel last year.
Kim Kardashian relayed a message that Lamar Odom told her. She explained that the former Laker said Kanye West's music made an significant impact in his recovery.
"Kanye's music helped me so much," Odom told Kim. "That's when I realized I could start thinking again and things were coming back to me and I could start articulating it."
The episode showed pictures of Kanye West at Lamar Odom's bedside playing music for his friend. That part was no secret as back in December, 'Ye gave Odom one of the first listens of the album that would become The Life of Pablo.
50 Great Albums From Rappers With Poetic Flows