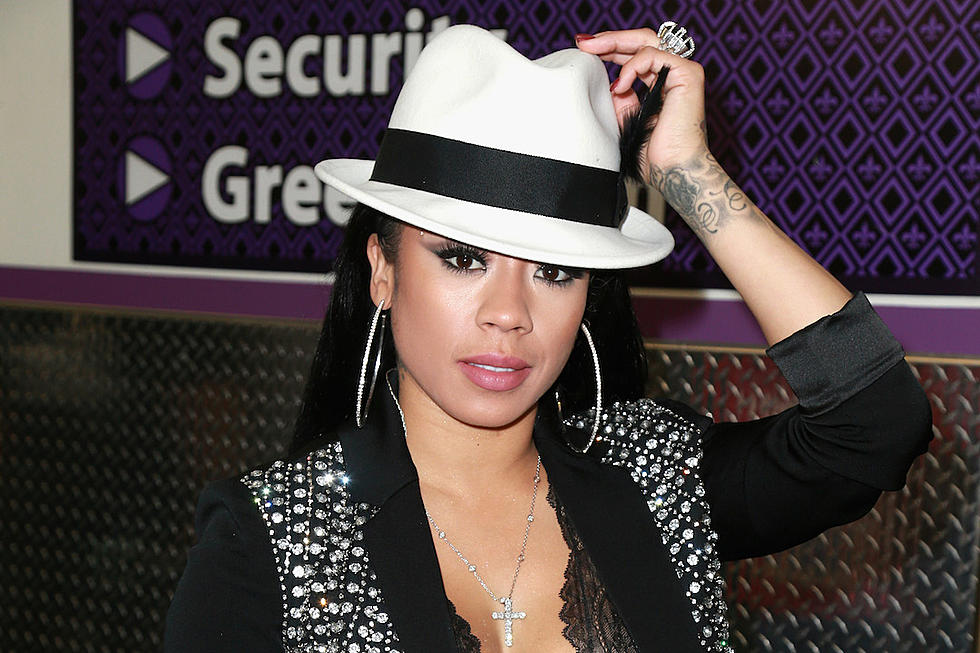 Keyshia Cole Announces She's Pregnant With Second Child [PHOTO]
Leon Bennett, Getty Images
Keyshia Cole has pushed the Reset button on maternity. The R&B singer recently announced that she is pregnant with her second child.
Cole went to Instagram and posted a photo of herself wearing a snakeskin outfit from Fashion Nova with the hashtags #preggoinmyFashionNovaFit and "CongratulationsAreInOrder" in the caption.
This will be Cole's first child with her boyfriend, 22-year-old rapper Niko Khale. The 38-year-old singer has an 8-year-old son, Daniel Hiram Jr. with her ex-husband, former NBA star Daniel Gibson. The pair has remained friends since their divorce and appeared on several episodes of "Love & Hip Hop: Hollywood" last season.
As for Cole and Khale, it appears their relationship is still going strong despite rumors that they have broken up. The couple recently celebrated the July 4th holiday together along with the singer's son DJ.
Khale hasn't formally announced that he is the father, but he did post a photo of himself and Cole having fun on the beach together. "Jus livin our best lives," he wrote in the caption.
Last year, when Cole dropped her seventh album 11:11 Reset, she talked about readjusting her life after her divorce from Gibson.
"For the past year, I've been seeing 11:11 constantly and to my understanding, you're aligned spiritually with your destiny, and everything that is meant to be in your life is happening at the right time," she told Rap-Up. "The timing is right. Everything is right. Reset is definitely cohesive with that."
"It's time to hit the reset," she continued. I'm bringing an end to my divorce; it's finalizing. That's a new reset."
10 Memorable Rapper-Pop Star Relationships