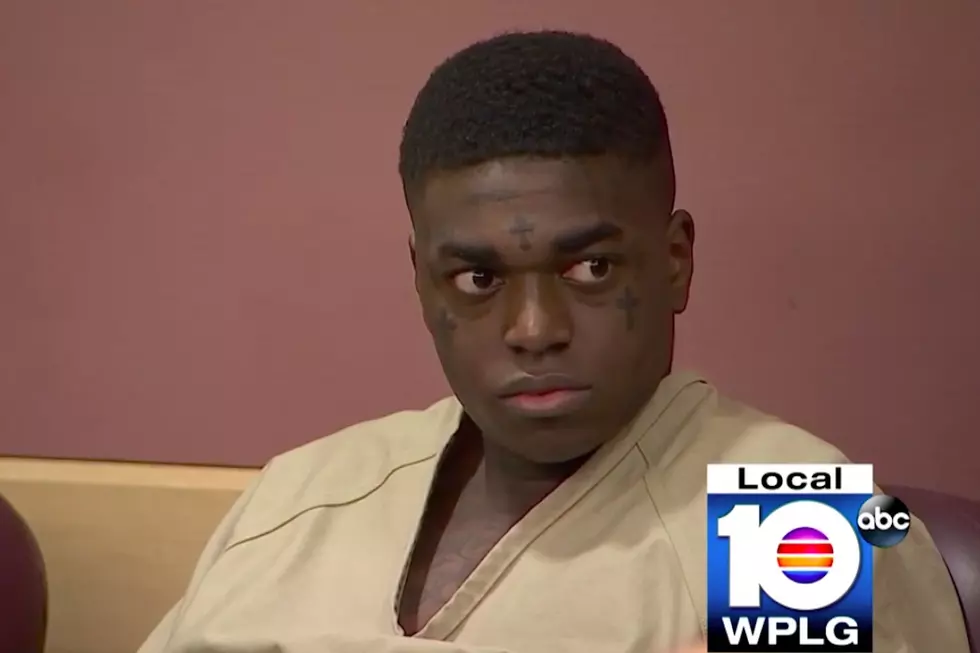 Kodak Black Has Been Released From Solitary Confinement
Local 10 WPLG
Some rare good news has come about for Kodak Black, as it's revealed Monday (March 19) he's been released from solitary confinement at the Broward County prison where he's currently incarcerated.
Word circulated on Friday (March 16) that the Heartbreak Kodak rapper had been sentenced to 30 days in solitary confinement after he made a three-way call inside the institution, which is against the rules. Kodak (born Dieuson Octave) and his lawyer objected to the move, and countering that the artist should at least be able to see his tutor and have access to his laptop, which he's using to study for his GED.
Evidently it was decided that Kodak could instead be released early back into the general population, and a prison official confirmed to XXL on Monday that he's no longer forced into solitude.
Kodak made his announcement of reentry with a tweet this afternoon (March 19), which read, "Fresh out the bing... that boy @chrisbrown just dropped 10 racks on my books, that's love."
Many took that to mean that Kodak had been released from prison entirely, but that's not the case. As for Chris Brown, he hasn't made a statement or posted to social media about contributing to Kodak's commissary.
Check out Kodak's tweet below and always check back with us for updates on his evolving legal situation.
See 22 Hip-Hop-Related Police Raids