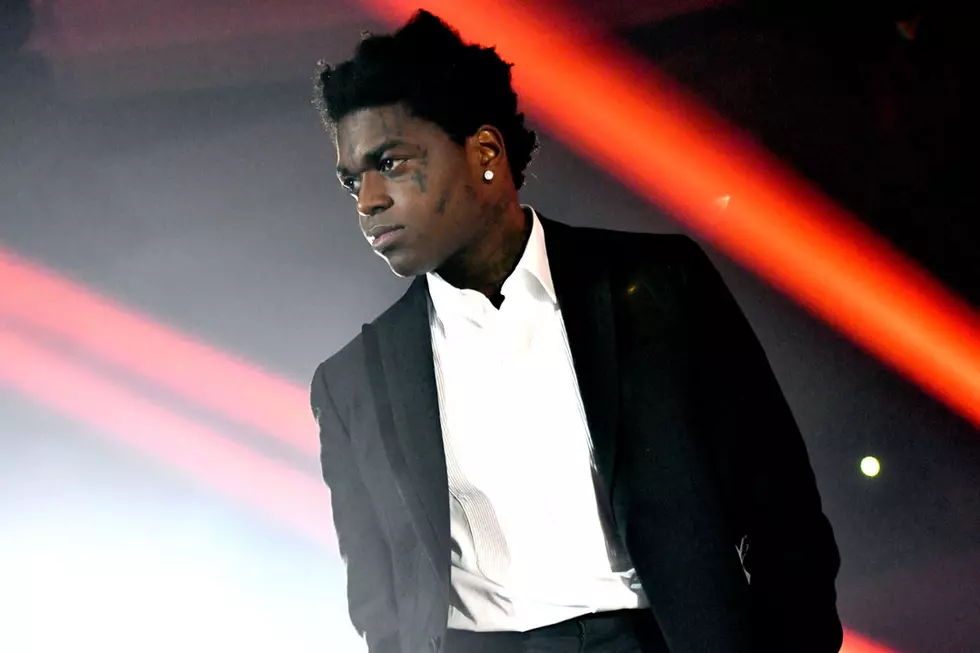 Kodak Black Involved in Prison Fight That Leaves One Guard Hospitalized: Report
Scott Dudelson, Getty Images)
Kodak Black might have just been involved in a serious prison scuffle.
On Wednesday (Oct. 30), Miami's Local 10 News reported that the embattled rapper was involved in a Tuesday night fight that reportedly left one guard hospitalized. While details are scarce, the report says the fight started as one between two inmates. It is unclear as of press time to what capacity Kodak was involved in the fight and the severity of the guard's injuries.
Prosecutors allege that Kodak checked off "no" on the form where it asked if he had been charged with any prior felonies. They say that is false because he was indicted for criminal sexual conduct stemming from an ongoing 2016 case in South Carolina. During a hearing on the gun case in August, Kodak changed his original not guilty plea to guilty.
"4 Months Ago I Was Jus Facetiming Da Baddest Females On Planet Earth , Na Im Makin Jail Calls Waitin On Mail Call," Kodak wrote. "Ya Sometime I Come Off A Lil Arrogant But You`ll Be Too If You Was Young & Rich Comin Up Out Da Projects , Shiddd I Walked Out A Juvenile Detention Center To Millions Of Dollars #IMAGINEDAT .. On Da Real , Im Feelin Its Sumn God Wanna Show Me Or Want Me To Do Cause Im Steady Going Through Da Same Thing , Hopefully These Lessons Turn To Blessings. I Appreciate Ya`ll Screamin To Me Too LOVE."
Kodak Black's sentencing is reportedly set for Nov. 13. XXL has reached out to Kodak's team, as well as the Miami Federal Detention Center's public affairs department for comment on the matter of this purported fight.
See 33 Rappers With Wild Neck Tattoos